Prague – new entry in my top European capitals
---
I'm very happy to share a bit of my last weekend's city break to Prague and proud to have experienced so many cool things in just a few days. It was a bit of luck + a lot of Googling but the result was a very well seamed together itinerary :) Needless to say,  I was eagerly awaiting to put everything together in this post and hit that "Publish" button. I've written it down bullet-point-free this time and more like a travel journal. In this way, I feel you guys can better make use of it if you decide to visit Prague. Here it goes:
Day 1 – or a romantic Thursday night in Prague, after a long drive from Amsterdam
If you're looking for a fantastic dining experience, Divine Coffee and Wine is the place where you want to book a table. Lovely food in a super cozy atmosphere, very welcoming staff and, in my opinion, a 5-star rating for Trip Advisor :) After dinner, have a walk around the Church of Saint Ludmila, the Vinohrady theatre and in the beautiful park of Riegrovy Sady. I love how Prague is lit by night, perfect for a stroll. No cars, not that many tourists everywhere, just a bit of peace and quiet in such a beautiful city.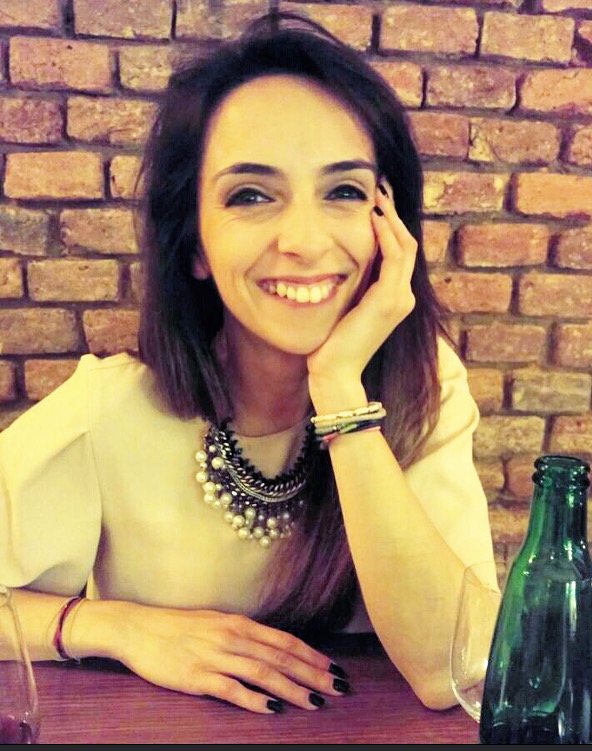 Day 2 
Breakfast can be served at Cafe Lounge Prague, in their small but elegant garden. You can then walk by the famous memorial of Victims of Communism, in the Újezd neighborhood, and then climb up the Petrin Hill for a great view of Prague. I heard that those of you that are diehards and climb all the steps will get an awesome home-made ice cream after coming down, at the delicious Angelato. Do not miss!
Since it's always nice to have an experience for the first time, we went ahead and did something that I would have never thought of doing – a guided city tour. I'm more of a self-relying type of tourist, camera and fanny pack-free :)) and usually take up the challenge of organizing and reading up stuff by myself. But this was not the average tour, it was a free walking tour organized by Sandeman. I must say I was thrilled. Our guide, Terry, was amazing – fun and spirited, with a lot of great stories but also historical and cultural facts prepared for us. I finished the tour with the nice feeling of having learned a lot that day – not only about Czech and European history but also architecture, music and even some local legends :)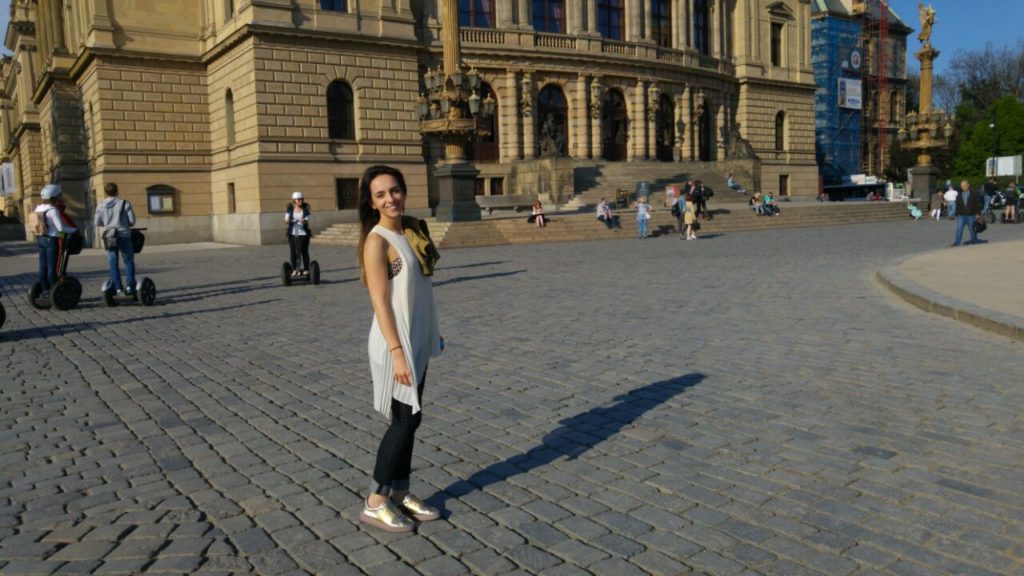 We had a 3-hours walk around the city and covered some of the iconic points you should not miss when in Prague: the Old Town Square and the astronomical clock with its hourly figurine show designed in the 1800's. What is even more entertaining than the clock was to have a look at the hoards of tourists underneath at the time of the show – filming, taking pictures, pushing each other for a better spot, stepping on each other's shoes and poking each other with selfie sticks. All of this without a very good idea why one should be so desperate. Youtube will be more than sufficient to check this out, don't waste your time as Prague has so much more to offer!
Moving on, we saw the Opera and the University, the Tyn Church with its uneven majestic towers, the Municipal house which is an Art Nouveau masterpiece, the Jewish Quarter and its Old New Synagogue – oldest in Europe, opened in 1270. Next up, we walked to the Wenceslas square, the Powder Tower, the Republic square and ended the tour at the monument of Jan Palach with a nice moment of lying on the grass and enjoying the view of the Moldau river. This is also known as Vltava and is the reason why we can enjoy Prague's amazing bridges today.
Dinner was served at Etnosvet – a place of discovery of different cuisines and cultures in a very nice ambiance. We had awesome vegetarian food and some yummy cocktails. This is also a do-not-miss! We rounded up the evening at the Sky Lounge by Hilton, enjoying one of nicest rooftop views of Prague :D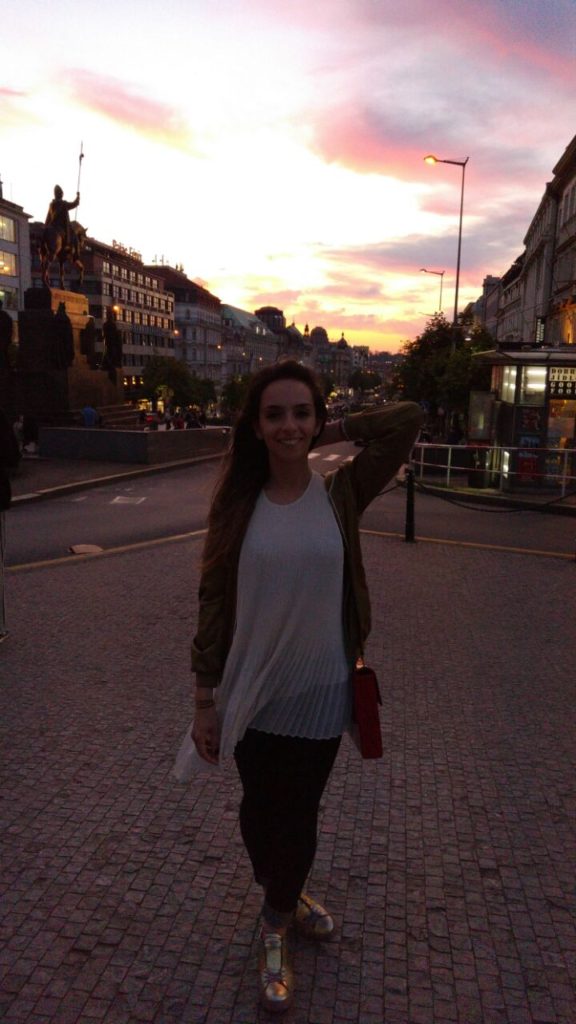 Day 3
Since our first tour was such a success, we subscribed to a second tour, this time covering the Castle of Prague. Jirka was there to tell us some more stories, not only about the castle itself but about the rulers that have sat on its throne across decades, Czech social dynamics and the impact of religion in all the historic events, bit over the political timeline and what not. As we giggled away to Jirka's jokes and comments, we walked through one of the city's most amazing areas. We loved this tour to bits and would highly recommend it to all of you guys. It is paid but worth every penny and more! You'll get to visit not only the beautiful castle of Prague, its picturesque surroundings but also the building that is probably closest to the Czech Republic's heart – the Saint Vitus Cathedral. The castle will offer a great view but also the possibility to head to the nearby Strahov monastery – either for religious purposes or to drink their freshly brewed beer :)
Coming down from the castle hill you can once more have a well-deserved Angelato ice cream and walk by Lennon's wall – once a great source of controversy and clashes between communists and Czech students protesting against the regime. Today it remains a symbol of love and peace via drawings, graffiti and Beatles lyrics.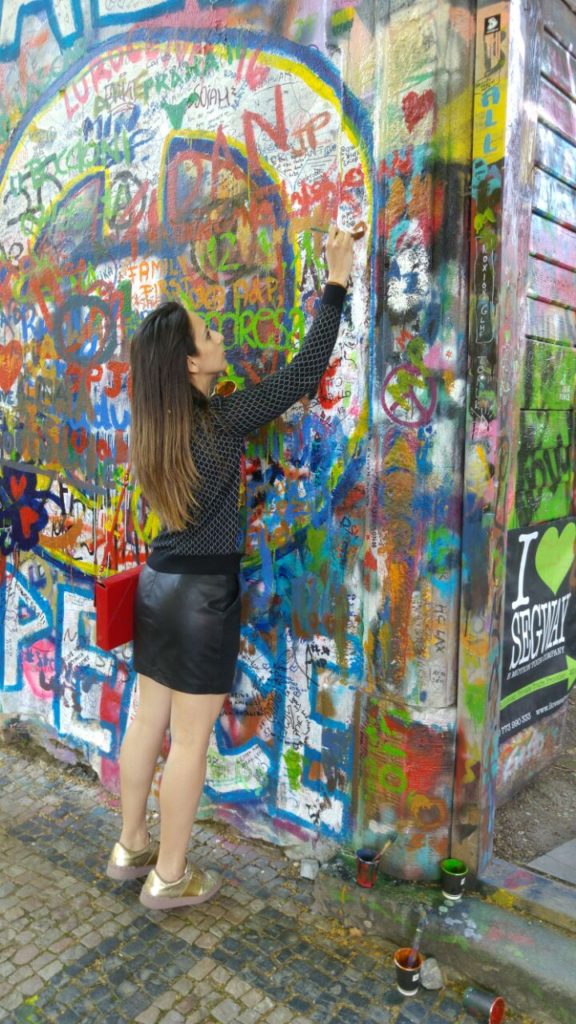 Since it wasn't dinner time yet, we crossed the majestic Charles' bridge and went straight to Wine O'Clock. This is a very small but incredibly charming place with all you need for a beautiful evening with friends or your significant other. It serves a fine selection of wines accompanied by cheeses and bites with a mediterranean touch. I was very happy with the selection (mnom mnom). Even if you're not a wine connoisseur, you will no doubt be guided towards the best choice by the host. Maybe good to book a table upfront!
If you would also like to have a restaurant option in the more traditional sense, I would recommend Estrella – innovative in its vegetarian and vegan cuisine or Pagana and its Mediterranean flavors.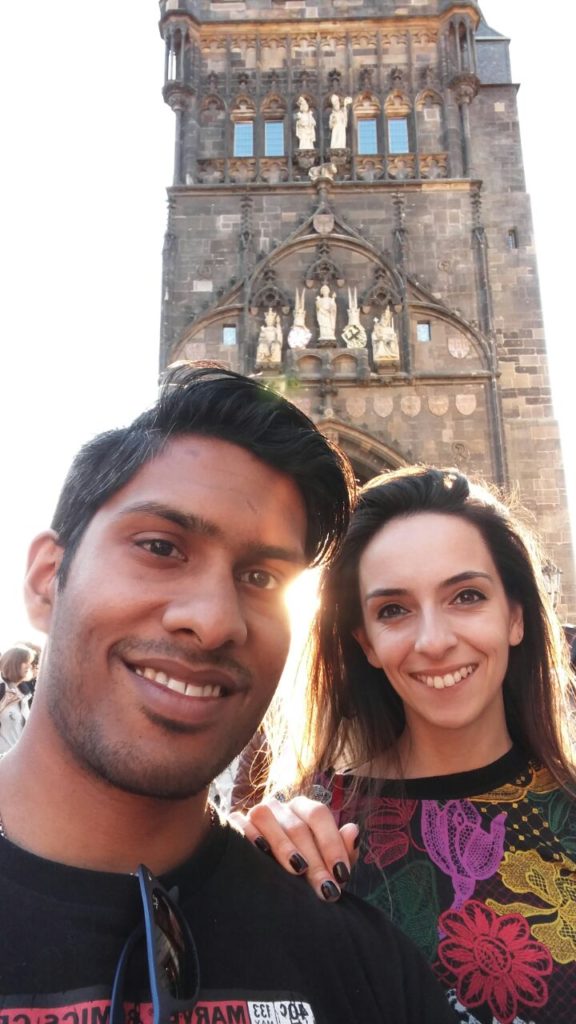 Day 4 
Time to head back to Amsterdam but not before a final walk around the city center and having some great lunch at the Wine Food Market – lunchin'/brunchin' but also taking care of your groceries – all-in-one :) Loved this place! (thanks Iulia! :D) I generally like the concept of sharing bigger tables and having the chance to socialize when eating out. This place gave me a very warm Sunday-afternoon feeling, very relaxed atmosphere and nice fresh Italian food.
I've already decided for myself that Prague just made it to my top 3 European capitals (right next to Bucharest and Amsterdam, of course). I'm hoping to be able to return ASAP as there is much more to see and a sequel to write to this post :) Runners-up are Lisbon and Belgrade. Before wrapping up, I would like to ask for your extras on visiting Prague and also whether there are additional capitals that you would like us to cover in our Travel section. Me and Manu are always up for a quick trip to please our readers :) Have an awesome day ahead!
Your truly,
Presi