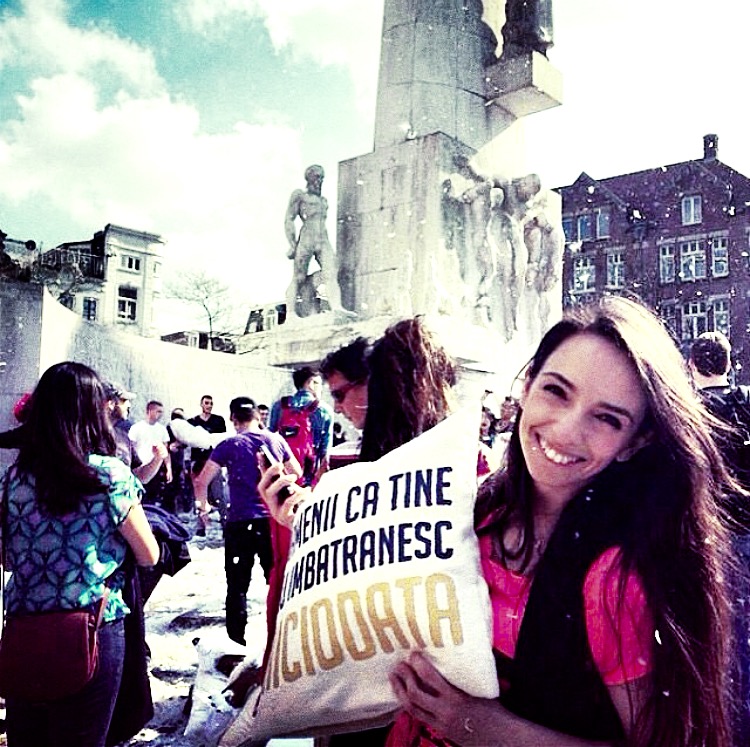 Healthy exercises for living in the moment
---
Normal day, let me be aware of the treasure you are. Let me learn from you, love you, bless you before you depart. Let me not pass you by in quest of some rare and perfect tomorrow. Let me hold you while I may, for it may not always be so. One day I shall dig my nails into the earth, or bury my face in the pillow, or stretch myself taut, or raise my hands to the sky and want, more than all the world, your return.

~Mary Jean Iron
Found this quote in one of the books I am currently reading, by one of my favorite leadership gurus, Robin Sharma. It made me look, first of all, at my own deeds and secondly, at the behavior of the people around me. It's so easy to lose track of the small joys our daily life can bring, while being busy over-analyzing the past or trying to sketch the worryless, ideal future. Add the touch of pessimism that amplifies with age (quite logically) and you risk waking up one day and realizing that you've been playing your movie on "fast forward".
I didn't keep an inventory but I am pretty sure I've heard most of the 40+ year olds I am surrounded with while saying "I have no clue when my youth flew by". First of all, youth is more of a way of living and being, less of a number in your passport. I have come to meet 60-year olds that will brighten a room in a second but also 20-year olds that will drain your whole energy with their mentality and never-ending complaints. Secondly, if you have difficulties in realizing that time flies by, stop right there and change your ways. It's an all too abstract discussion I've started here but I am pretty sure you know more or less what I am trying to address.
It's also a matter of practice and meditation. Manu and I have been addressing these topics in previous articles such as Giving meditation a chance and Time to center your thoughts. But in order to start small and fun, today we'll be looking at a few exercises to get you to enjoy each and every moment. Pick them one by one and observe how these make you feel. Some might sound silly but trust me, they are priceless in terms of boosting your mood and making you more aware that every second is valuable. Here it goes :)
Pick one thing that used to make you happy as a child and go do it
Bake a small bread
Take a long bubble bath
Pay for someone's coffee anonymously
Hug someone for 6 or more seconds
Draw a moment of your daily life in a sketch
Play a prank on someone
Write a letter to a friend and post it
Learn a small dance choreo (long live YouTube!)
Go to a karaoke evening
Grow a fruit or vegetable from seed
Play hide & seek
Go for a picnic – yes, blanket, basket and all that :)
Find an awesome book and spend some time in an actual library reading it
Re-read your favorite children's book
Walk barefoot on the grass
Since you'll be heading to the library, place a small amount of money in a book with the note that it is to keep for the person who will find it
Write a top 3 funniest things someone close to you has said
Get a massage
Start a pillow fight :D
I guess this should be sufficient for now, it's mostly about giving these a shot. You'll be writing your own lists of small things to enjoy if this goes well :) I can only make assumptions about what happiness is and look at people around me – a pattern I tend to notice is that the biggest treasures might be in the things they least expect. Today is about putting our daily rush on hold for a while and trying to live in the moment, being closer to our hearts and remembering what pure and simple joy feels like :) Have a great day ahead!
Yours truly,
Presi