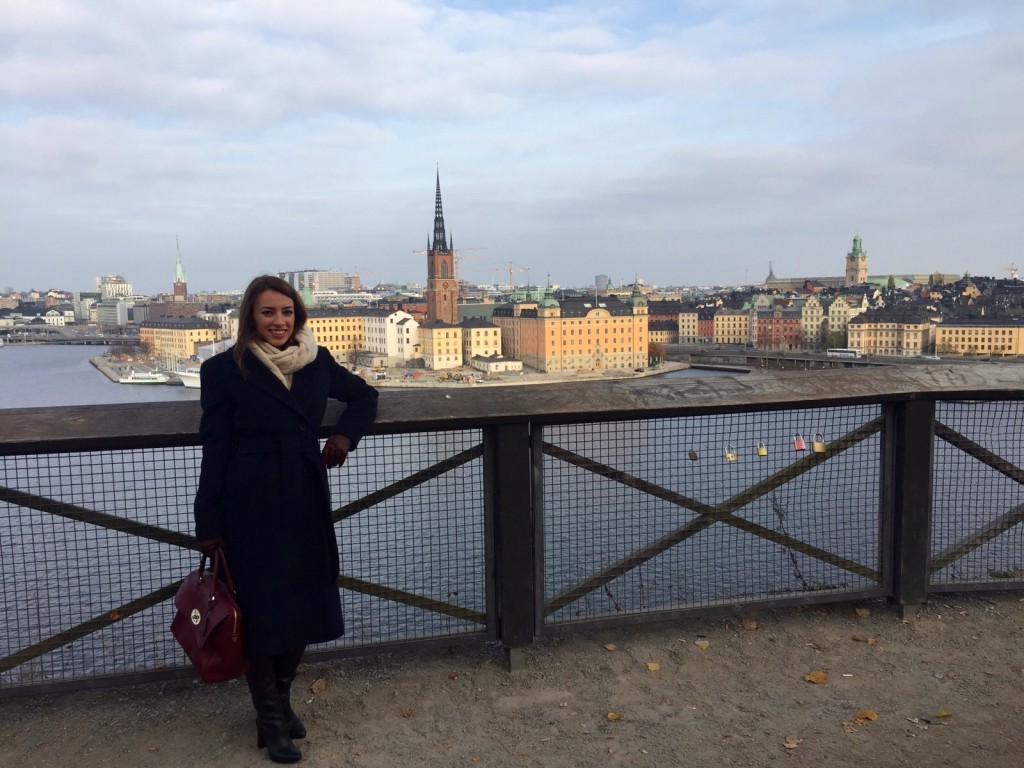 Small tips for a quick weekend to Stockholm
---
Last weekend, we enjoyed a weekend away from home in a city that, somewhat surprisingly, felt a lot like home. Stockholm is authentic and vivid, with a breath-taking architecture and lovely water landscapes. For those of you who haven't visited it yet, neither read too much about the city, Stockholm is made of 14 islands connected with each other by bridges. You will probably need more than just 1 weekend to walk through all the islands though, so I'll mostly focus on the ones we explored.
As first time tourists, you'll probably visit the liveliest parts of the city. In Stockholm, that's the Old Town (Gamla Stan). As you might have guessed it, this is the area of the earliest establishments, with a very medieval feel. It's packed with lots of bars, pubs, restaurants and cafes.  Among the places I can recommend (except the Irish pubs or sports bars we went to for the bronze medal match and final match for the Rugby World Cup (The Liffey Irish Pub and O'Learys), there are the following:
Fem små hus – a very hospitable and cozy restaurant, situated in the Old Town and just perfect to have a typical Swedish dinner. You'll find many options on the menu, predominantly for the meat lovers, such as: pheasant, reindeer, lamb, etc. The staff is extremely friendly, which makes the experience even better.
Pastis – A typical French restaurant, which is pretty small, so you may consider making a reservation beforehand. We were very lucky to have found a table, but considering the capacity of the place and seeming popularity, you may want to reserve a table beforehand. Food and ambience are superb. From what I gather, they have outside tables during summer, which must be even nicer. In any case, don't forget to treat yourself with a lovely glass of pastis before dinner.
Linje tio – This restaurant is not located in the Old Town as the previous ones, but on a southern island – Södermalm. I cannot say how the atmosphere is for dinner, however, brunch was great in all aspects: food quality, service and ambience. Linje tio is a hip place, creatively designed and friendly. And mimosas are pretty friendly too… or so I've heard! ;))
MOOD Stockholm – I've saved this venue as the last one on the list of tips, as it's a more complex one. It's more of a gathering place, like a mix of a shopping mall, leisure areas and plenty of food & drinks venues. It's situated on the island North of the Old Town. It's perfect for either simply walking around, or doing some shopping and relaxing having a delicious lunch. Our Swedish friends suggested we went to Café Egoïste for brunch and we really loved it.
This is all, folks! Weekends pass by so quickly. I would very much like to return to Stockholm, preferably during summer next time though ;)) If you get to experience any of the places I've suggested, please let me know what you thought of it. If you find other gems, don't forget to share!
Until next time, adjö,
Manu