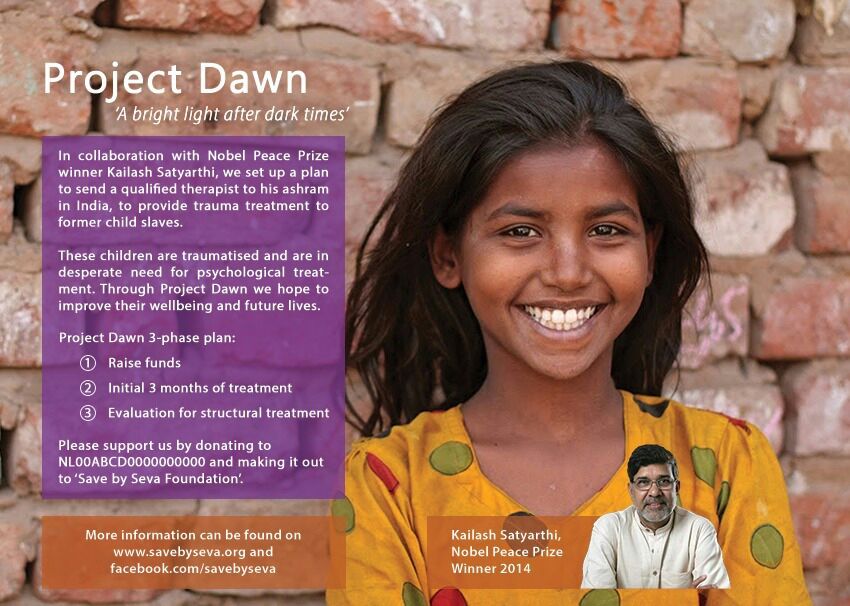 A heart warming initiative: Save by Seva
---
Last week Manu was asking us to count our blessings and rehash the things in our life we are grateful for. Coincidentally, last week was also the week in which a wonderful initiative was born. It is an initiative which comes as a next step for being grateful for the good things in our life, one that is aiming to help those of us that are most vulnerable.. To round up the circle, we need to think of giving something back to society. Could this initiative be the one you choose to show gratitude for what you have? :)
Kailash Satyarthi has been fighting to save children for over 30 years, having freed more than 80 000 from their capturers. As unimaginable as it may sound, slavery is still reality in some corners of the world. Thanks to his outstanding actions, Kailash has won the Nobel Peace Prize in 2014, as a recognition of his efforts. After freeing the children, he has been bringing them to safety in 'Ashrams' (care centers) across India. Further on, for them to stand a chance for a normal life, the scars need to heal, both on the outside and on the inside.
The Save by Seva Foundation was created with the purpose of offering psychological help and relief to children in India that have been freed from slavery. Their first project – Project Dawn – is about the start of a new life, seeing the sunshine of a new day, after the dark night is over. Psychological trauma can be, in many cases, heavier than physical trauma. For that, the foundation is aiming to send a qualified psychologist – one of their founding members – to India, in order to offer the children specialized psychological treatment. After obtaining satisfactory results from this first phase, the next step is to transfer the knowledge to local care providers. The end goal is that the initiative would be ultimately catching momentum, scaling up and improving its practices with every child that is being helped. The purpose is to set the base of a nation-wide program, active across Ashrams in the whole of India, through which children can be helped to build a better future.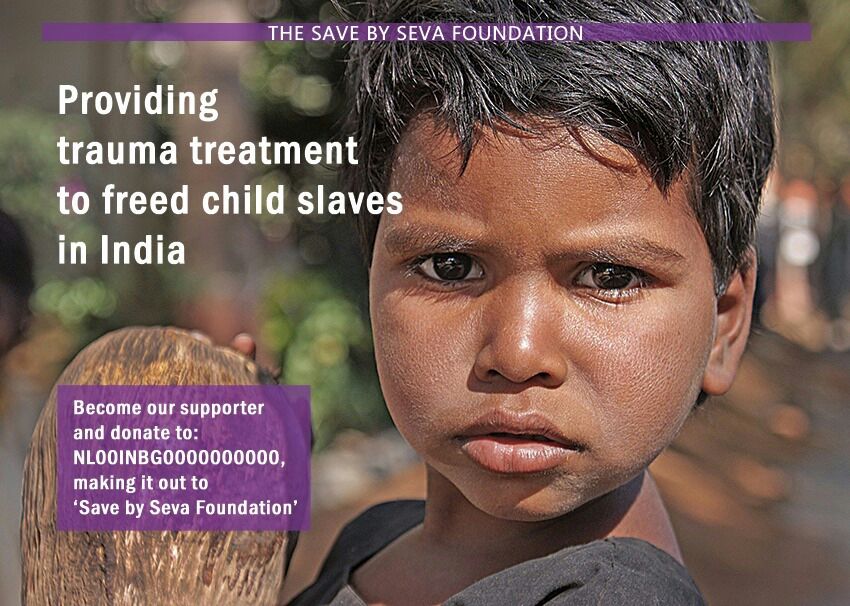 Looking around us we discover more and more causes that would need our attention. At the moment, I have made my pick with Project Dawn and the Save by Seva Foundation. I would like to thank you for having read the article up until this point. Hoping to get some traction either in small contributions or simply by spreading the word, I would like to ask you to further share this if you find it worthwhile.
Presi