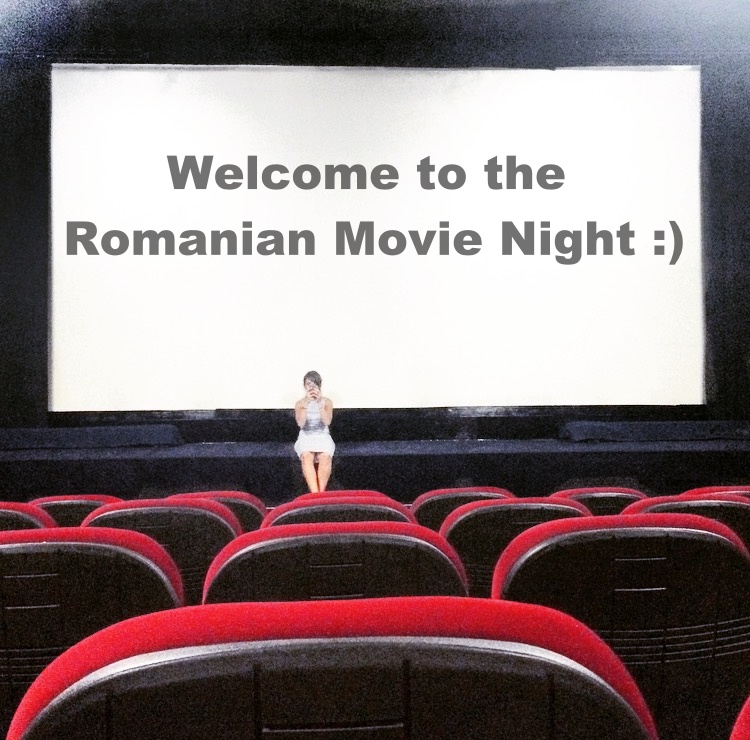 10 awesome Romanian movies to check out this autumn
---
The sense of national pride surfaces every so often :) Many great things are made in Romania (cough cough!), but let's focus a bit on cinematic entertainment and a list of great movies every Romanian and foreigner needs to see. I did my homework thoroughly and checked whether you can also watch them/find them with English subtitles. If any of you has troubles with that, file your complaints with us on our FB page :) Some of these movies I initially watched as a child, some are fairly new but keep a strong print of Romanian cinema. Some of these movies have won international awards from prestigious film festivals like Cannes & Berlin and for that I bow with great pride.
Between us co-nationals there might be disagreement as to why some movies are on this list instead of others – well, I also gave in to some of my personal preferences when compiling this list. If you have more to add and I'm sure you do, would love it if you would leave them as comments to this post.
Brief intro on each of them, hoping it would get you hooked:
Filantropica – this is my absolute favorite and a treasure for its' humor and brilliant plot. It might be one of the juiciest Romanian comedies, putting together a top notch cast. Start your Romanian movie night here! :)
Tales from the Golden Age/Amintiri din epoca de aur – I remember viewing this one with a very international group of people during our student dorm movie nights. It's a 1-1 representations of daily life during the communist period – the director brilliantly picked humorous episodes from the life of average Romanians. I'm not sure what I enjoyed more back then – the movie itself or the priceless expressions on my friends' faces when watching it.
Silent wedding/Nunta muta – this marks the debut of one of our best actors as director. Based on a true story, it offers a plot that is both dramatic but also hilarious and gives some insight on the perks of being under communist rule.
The concert/Concertul – Romanian director but with a very international cast, it is a beautiful story of a 30-year old dream coming true, it's romantic and funny, it will keep you hooked all the way :)
4 months, 3 weeks, 2 days/4 luni, 3 saptamani, 2 zile – OK, I had to put this one on the list. I am not usually a fan of sad movies, not to mention very sad movies :) But it's simply too good and deeply deserves the whole awards record that comes with it. Hats off, mr. Mungiu for some kick-ass directing!
The death of Mr. Lazarescu/ Moartea domnului Lazarescu – if you're into dark humor, this is the movie for you! I find it a perfect portrait for the state of our society around the year 2000, the problems the average citizen is facing and the difficulties of living in a post-communist state.
The rest is silence/Restul e tacere – some film critics have even placed it in the all time top 3. It's a movie full of emotion even for the toughest cookies out there, it is a movie about making a movie during the beginning of the 20th century, showing a glorious country and how the protagonists' destinies unwrap. It feels great to see that, even late in the 2000's, they still make 'em this way :)
Uncle Marin, Billionnaire/Nea Marin miliardar – born in the late '70s, this movie has delighted and entertained many generations through its brilliant humor and cast.
Orient Express – we needed a love story on the list but not any love story, one that features the one and only Maia Morgenstern, actress that has made her presence known all the way to Hollywood :)
Child's Pose – a newbie, directed in 2013, award-winning screening displaying the most delicate parts of a mother-son relationship and the extent to which a mother is willing to go to keep her 30-old son out of prison. Loved the acting!
While writing this post, I am also deciding which of these movies I would like to rewatch. In some strange way, Romanian movies fit nicely with an evening when you just want to be cozy and stay-in, gather friends around and microwave some popcorn :) For all the Romanians out there, I am confident we'll be on the same page and have lots of compliments ready at the end of these movies. I am mostly interested in the foreigners' take on this – what will you pick out of the list and what will you think of it? Super looking forward to hearing from you guys. 'Til next week, enjoy!
Presi