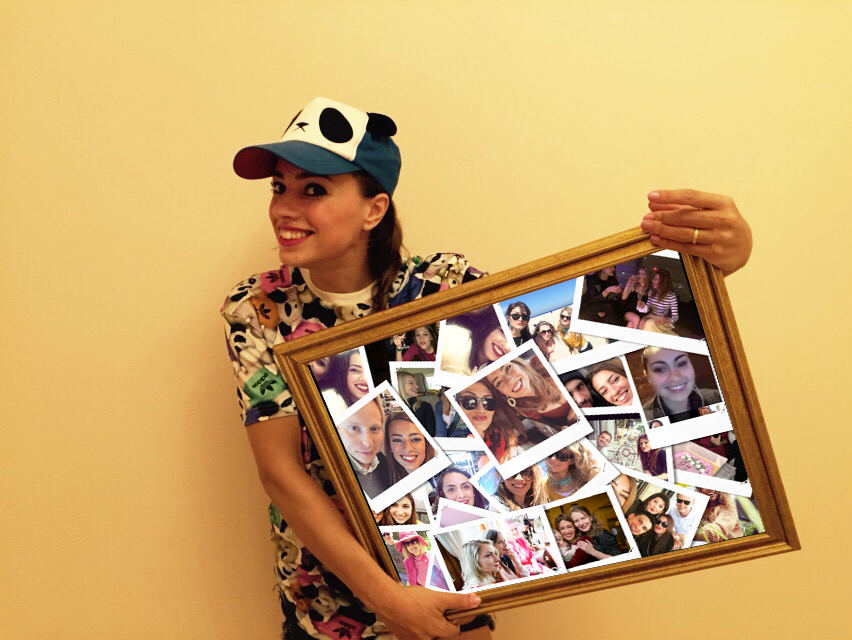 Great friendships need hard work
---
You may have a couple of thousand Facebook 'friends', crazy amounts of Twitter and Instagram followers, you may go to parties and be the focal social point, but let's face it! No matter how popular you are among social media channels and at social events, at the end of the day you only have a handful of real friends. And it's about these authentic and special friends this article is all about. These friends you always call when something exciting happens because they get equally happy or when something troublesome to ask for advice. They are the friends whose stories you'd listen to over and over again, the friends who share your happy and your less happy moments, who go through life together with you and who are there for you unconditionally.
Considering everyone's on the go, changing workplaces and countries much easier than ever before, traveling a lot, shifting life priorities, growing up ;)) etc. the tendency is to somewhat 'forget' about our friends or not spend enough time with them nurturing our bonds. Even if you don't see each other months and when you do, you feel like you haven't seen each other since yesterday, I firmly believe that friendships don't just happen and they need to be cherished. So, how do we do that? How do we make sure we don't just get carried away with our 'much too busy' lives and forget about some of the dear ones we care for the most?
Don't take friends for granted – Maybe one of the most important things is that our friends will not just 'be there' whenever, wherever, unless we also give something back. At the end of the day we're only human and a one-sided type of relationship can only last so long.
Be proactive. There are proactive and less proactive people. If you are at the less proactive extreme, it's best if you also take initiative even if it doesn't come that naturally. There are relationships where one is always proposing things to do – action – and the other one is triggered (or not) by it – reaction. But proactivity has its limits though. If you are the one who always takes the lead, at some point this vigor wears out. And you wish for some initiative to come from your friend as well. You cannot change characters, but you can talk things over and make efforts to find a middle way that feels comfortable to both and where proactive roles alternate.
Organize and plan things to do together. This may be somewhat similar to the previous point. However, while proactivity refers to all aspects of the relationship, this one is more about actual activities you do together. When you finish with school and you start working, there's unfortunately less room for spontaneity in your life. You can skip the history class and go for a drink with your friend when you're in your teens (mom, I'm not saying that I used to do that ;)) but you can't skip work for the same reasons. So, you've got to plan things, taking into consideration each other's work schedule, family and relationship statuses. Maybe you even make some weekly or monthly routines to talk to each other or see each other. To get inspired, check out "Routines can make your life better".
Last, but definitely not least… have fun! No matter the foundation or the theory, the most important is to have fun. In the end, that's what it's all about! Friendships enhance our lives and make our world a better place. And, most importantly, friendships are scientifically proven to be healthy and to lead to a longer life!
To conclude, around friends you are truly relaxed and yourself. A friend of mine (one of those authentic and special ones I was talking about at the beginning ;))) used to say: "a friendship is like a holiday, a holiday where you can take time off, unwind and be yourself. It's like an escape from the day-to-day responsibilities. As with every great holiday, it needs to be thoroughly planned because if you don't put effort in it, you can miss out on many great things that can happen otherwise."
Grateful,
Manu