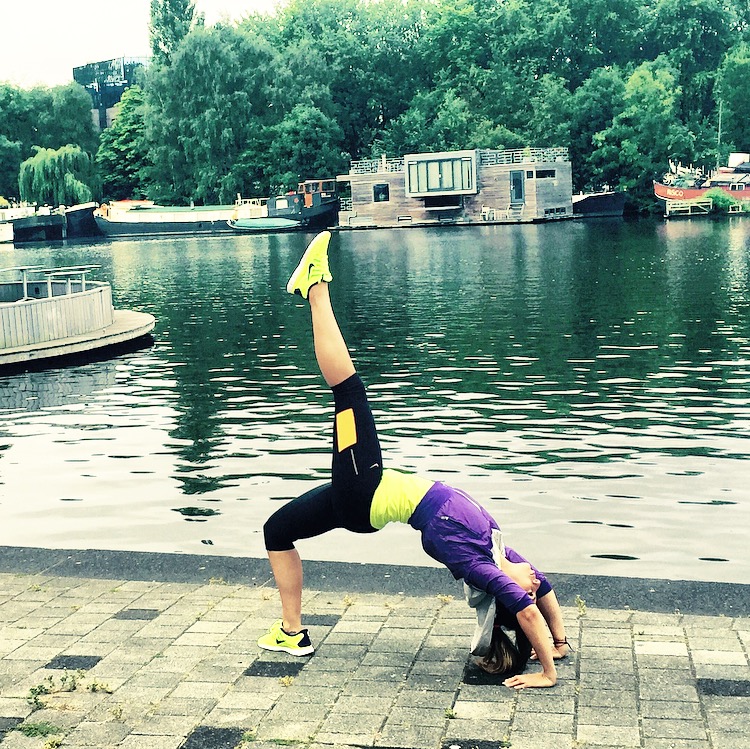 Call to action for an active and healthy lifestyle
---
I'm writing today's post having quite a large emotional baggage. I am writing it for you from the heart and as some form of plea for all of you to take better care of yourselves. I am mostly referring to those of you who are living in AS STERGE 'IN' a static, mostly inactive lifestyle – young or old. It's time today, better than later, to change something and think in the long run. It's time for you to change towards a more healthy and active way of living. This is what you'll find in the following lines.
Same goes for smoking as it does with not living an active life. You don't realize the harm it's causing until it's too late. You might not see it now, especially when young and strong but these things catch up with us sooner or later. No use in mentioning years and countless pages of medical research that underline these things as we all are more than aware of them. Simply put, lack of exercise in any form exponentially increases risk of cardio-vascular disease, diabetes, osteoporosis and what not. It might also come natural, as one of our humanly flaws, to dismiss warnings and threats when it comes to our own well-being. Let me ask you this: have you ever thought of the pain of your child/parent/grandparent/lover/best friend faced with the situation of you being ill or worse?
Like any good habit, being physically active needs to start with baby steps. I have prepared some bullets for you, for practicality but also to slightly break the heavy tone of this post ;) It's a small compromise to make in return of a long and healthy life. Start small and once you do see the results, you'll be asking yourselves for the next steps. When that time comes, me and Manu will of course be here to talk it through, need be :)
We'll be investing in 3-4 times/ week x 40-60 minutes. Go ahead and choose from the following light picks:
Walking – especially in times of nice weather, you might try to spare that car a rest and walk when doing your errands; plug & play that favorite playlist on your phone or iPod, listen to an audio book or simply opt for a quiet walk in the park with your partner.  Your options are countless as long as that reminder rings thoroughly and you head for the door.
Jogging – from speed-walking almost to short runs, sprints and laps in the park, those of you whose physical condition allows it should give it a try. Mind your technique and hydrate while at it (Check some tips here).
Yoga – the Internet provides you with an unlimited volume of videos that can guide even the utmost beginners. For pros – why not try the hot yoga or go for outdoors sessions? This is one option to keep in mind as it works not only on the physical level but helps our mental state as well.
Cycling – one of my favorites as it usually happens with most of us Amsterdamers – yes, I count as one even though I am import merchandise :))
Tennis or any other game you're familiar with – make your Mondays more fun as Manu suggested some while back or organize it with your friends on weekends.
Swimming – great form of exercise which helps prevent not only cardiovascular diseases but also back & muscle problems, helps increase lung capacity and strength.
Dancing – why not?? Any kind of movement can count as exercise as long as you are disciplined about it. Don't want to know whether you would rather do it in the comfort of your living room, showering or while out with friends :) Here's a small recommendation for you to try out if you're not sure what style would suit you.
I guess I have been nagging you long enough. I also promised we'll start with baby steps and improve with time. As a heartfelt request on my side, if you know you're not doing great with your exercising, break the ice with one of the basic options above. Mix & match, set reminders on your phone or on your fridge, ask your children to remind you of them – whatever works for you. I'll be finishing my post thinking of my loved ones and how I can help them, where applicable, to live a healthier life.
Yours truly,
Presi