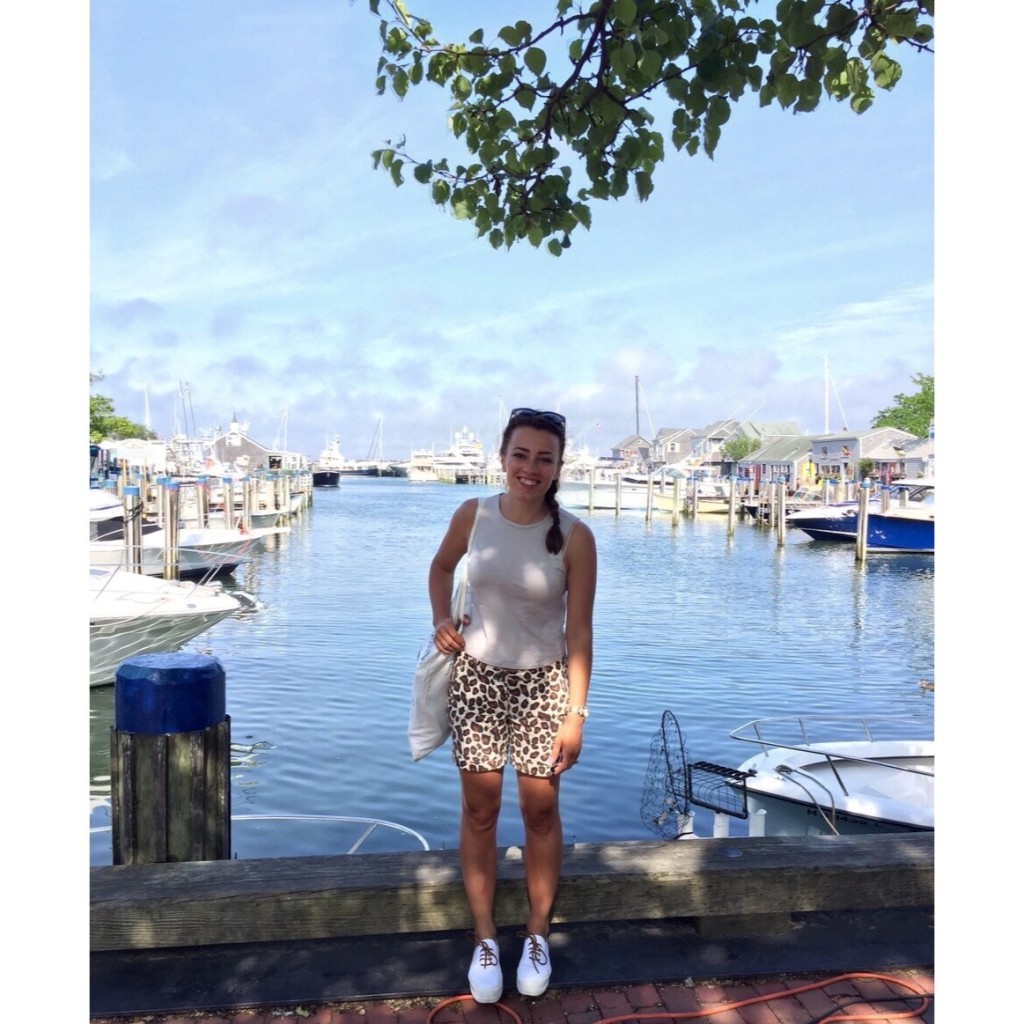 Why should you go to Cape Cod?
---
Let's start with the beginning: Cape Cod is a peninsula in the Atlantic Ocean, in the state of Massachusetts, only 4 hours driving North from New York. Cape Cod is part of New England, suggestively called so, as it was among the first places settled by the English in North America back in the 1600's. There's a strong English influence all around the Cape and its comprising 15 towns. But enough about the history and architecture, as I didn't set myself to write a Wikipedia-style article, and let's talk about the main reasons I find you should definitely visit Cape Cod:
You may think of me as the ultimate gourmand, as I somehow always end up talking about food ;)) but I must include this as one of the best things about Cape Cod – best seafood you will ever have!! I love seafood, no question about it, but Cape Cod oysters, generously-sized clams, fresh lobster cannot be topped. Even if after one week in the Cape I wanted to have a seafood-free diet (at least for a couple of days), it remains the tastiest seafood I've ever had! Mouth-watering!
Here are a few of the best places where you can eat:
The Beachcomber in Wellfleet  – great seafood, very authentic place by the ocean – perfect for both lunch and dinner especially when you're at the beach. The oysters with horseradish sauce were amazing, btw!
Del Mar Bar & Bistro in Chatham – You should make a reservation before dining there, especially during high season. You're in for some great seafood.
Chillingsworth in Brewster – When you want to give your trip to Cape Cod a French twist, that's where you have to go. Food and service were great. The mussels were fantastic.
Corner Store in Orleans – They praise themselves as being fresh, fast and fun! And it's 100% true! I promise you'll have some of the best and healthiest burritos ever.
To go with your breakfasts, lunches or dinners, have some fresh cranberry juice, another thing Cape Cod is famous for. For your going outs, ask for a Cape Codder! ;))
Cape Cod has great beaches and dunes. I cannot say Mr. Fox and I explored lots of them to be able to give you a long list of tips, but from the ones we have, my favorite was Cahoon Hollow Beach. It's a nice place to relax, watch or do surf (when the weather is favorable) and it's close to Beachcomber, so you'll be a having delicious lunch just a few steps away. Looks like it all comes down to food! ;))
Apart from the Cape Cod peninsula, you can sail or take the ferry to 2 of the largest and most popular islands – Nantucket (where the featured article photo was taken) and Martha's Vineyard. While we were on the Cape, we decided to visit Nantucket. It will take you around one hour to get there and it's definitely worth it. Nantucket is a very beautiful island with tasteful little shops and elegant English wooden cottage houses predominantly adorned with long-stem pale pink roses. It's a very peaceful place and you'll love walking around the narrow brick streets and by the beach. Some of the suggestions I have while you are on Nantucket are the Nantucket Whaling Museum (I found it very interesting, especially considering I had little to no knowledge about whaling – the movie and presentation they do are an absolute must if you're there) and taking a walk to the Brant Point Lighthouse. Since we're talking about lighthouses, you may want to know that Cape Cod shores are garnished with lighthouses (some of them turned museums), among which I thought Highland Museum & Lighthouse was superb.
As you may imagine, there's no whaling museum without whales – one of my most intelligent observations so far ;)) – yes, you guessed it! Whale watching is one of the main attractions on the Cape. If you plan to visit sometime between May to October, which I definitely think you should considering the good weather conditions, you'll most probably enjoy one of those tours. Since I am not hyper about highly touristic activities, I didn't do it, but I can imagine it must be exciting, so I included it in this list.
Endless sport activities are one of the top reasons to visit Cape Cod. You can do any water sports you could imagine (predominantly wind surfing, kayak, canoe, paddle boarding, surfing, etc.). Also, don't be surprised if you hear the cheering of a basketball, baseball, hockey or football game.
While we were there, we concluded that Cape Cod is a chic family friendly place, however it's a perfect holiday destination for couples and youngsters who want to enjoy summer and unwind. Overall, life is pretty peaceful on Cape Cod. It's a great American retreat, especially for the East coasters and a unique destination for the rest of the world. I hope you find this article useful and you will also be sharing tips of your own. If you have any questions or suggestions, write them down below or on our Facebook page.
Definitely having seafood tonight,
Manu