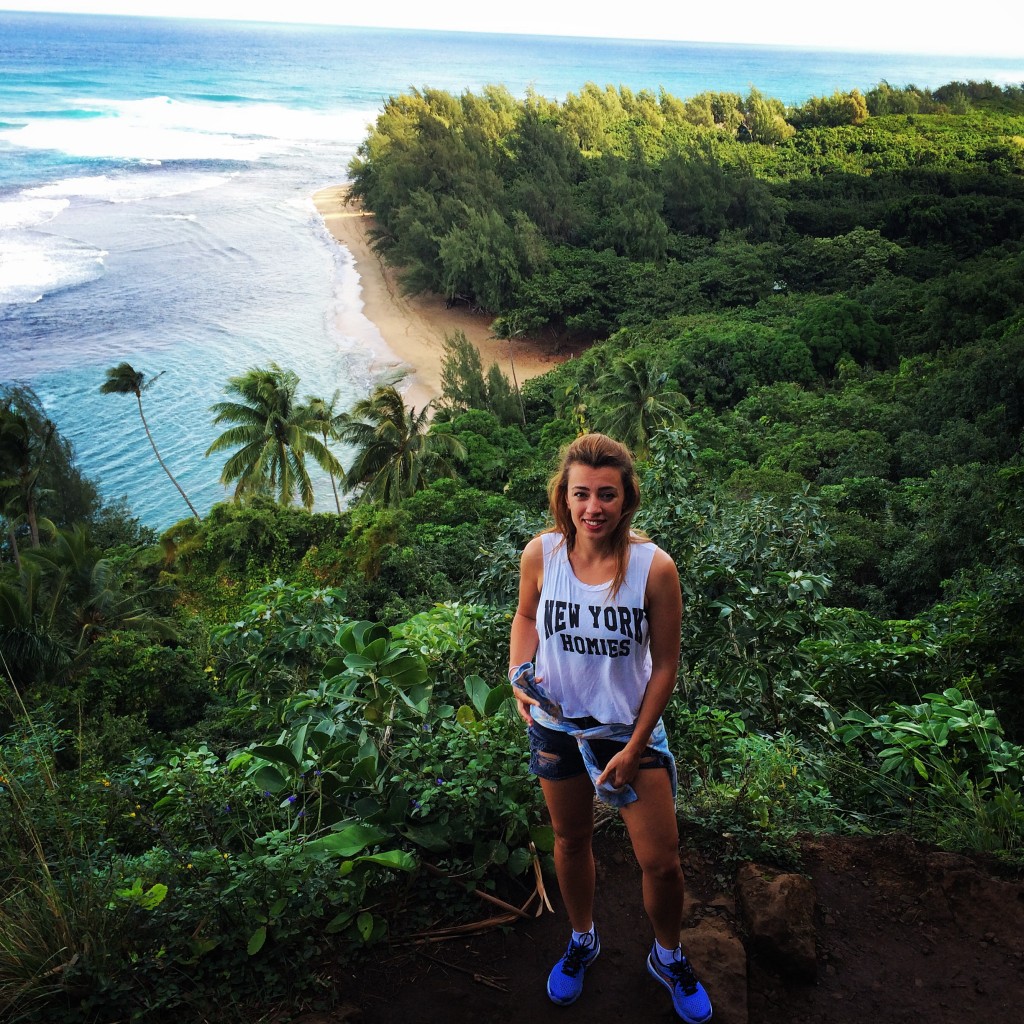 Training solutions when you're on holiday
---
It's the summer holiday season! Everyone's making plans where to go to spend the vacation days. In most cases, I would assume it involves the ocean or the sea, sunglasses, a parasol and a cocktail in your hand. And yes, some of you may be more active and may be planning holidays based on the work out and the adventure you want to experience. However, what happens in the 'usual' holiday setting that I've just described? And what happens if you don't want to go to a gym in the location where you are, however you'd like to stay fit and constantly feel happy with your beach body?
A few times already I've been part of conversations where friends were discussing solutions for working out while abroad. Thus, I've recently decided to write a blog post about it, with my own ideas concerning this subject. So, let's imagine you're on holiday and you want to work out. What are the outdoor possibilities you can choose from to keep you both entertained and fit?
Running – This would be the handiest work out while on holiday. Also, it doesn't need too much planning or additional gear. You can run pretty much anywhere, so there's no excuse for not doing it. If you like to monitor your progress, Run Keeper is one of the best apps out there. I admit I rarely use it though and I don't really like running with my phone on me, but when I do take my phone, I like to monitor the progress. Not to mention that you often win small discounts on training products and gear, which makes it even more fun.
Diving, swimming, surfing, wind surfing and other water sports – This is no rocket science. Obviously, some of the best things to do when you wake up near the ocean are water sports. I've mentioned some of the most common ones above. My favorite remains surfing. I am not a pro, I have to admit that, but I enjoy it more than all the others and I have an interest to become better at it.
Tennis – You didn't think I'd be excluding my favorite sport from the list. Honestly, I don't care where I am, whom I'm with, I'd play tennis anytime I get the chance. I think it's such a great sport, which offers a well-rounded workout. In addition, it's fun to play double with friends or single with your partner. I find it even nicer outdoors on early mornings or 2-3 hours before sundown, when the sun is not as strong anymore.
Kayak / Canoe on rivers/ lakes – From these 2, I must admit kayak is my favorite, maybe because I find it a bit more comfortable to have my legs extended in front. Kayak is such a great and fun workout. And you'll have worked your shoulders, lats, biceps, and abdominals, among many others. You can burn around 300 calories/ per hour of kayaking. But it obviously also depends on your weight, body fat etc. For more info, you can consult these statistics.
Hiking – I find this as being one of the greatest outdoor activities there is. I absolutely love hiking for various reasons: you often meet people along the way and can sometimes have unexpectedly great chats, it's a fun activity with friends or partners, it's often more adventurous than the rest of the activities I've mentioned, it has a surprise element (you most often end the journey by a great waterfall or breathtaking view over the coast etc.) My favorite hike ever has definitely been the Na Pali Coast in Kauai, HI – featured article picture above.
Beach volleyball – This may just be one of the greatest sports to do on the beach. Additionally, it's a great way to meet new people and to assess how good of a team player you are ;)) The best is yet to come: beach volleyball is not only fun, but it's a full body work-out: legs, chest, shoulders, abs, arms, butt, legs… they're all working!
With regards to workouts like hiking and kayaking, remember "It's not an adventure if sometime along the way you wished you hadn't done it" ;)) So, if you feel like giving up, especially after some hours going at it, then don't! ;)) I know it sounds easier than it is, but I'm positive you'll be very proud of yourself once you've done it!
Then, what remains is to ask you guys if there are additional sports you like doing while on holiday. Go ahead and let us know and who knows? Maybe the rest of us will consider them for our next holidays. To sum up, I wish you a great weekend ahead and a lovely holiday wherever you are or you plan to go to.
The adventurer,
Manu