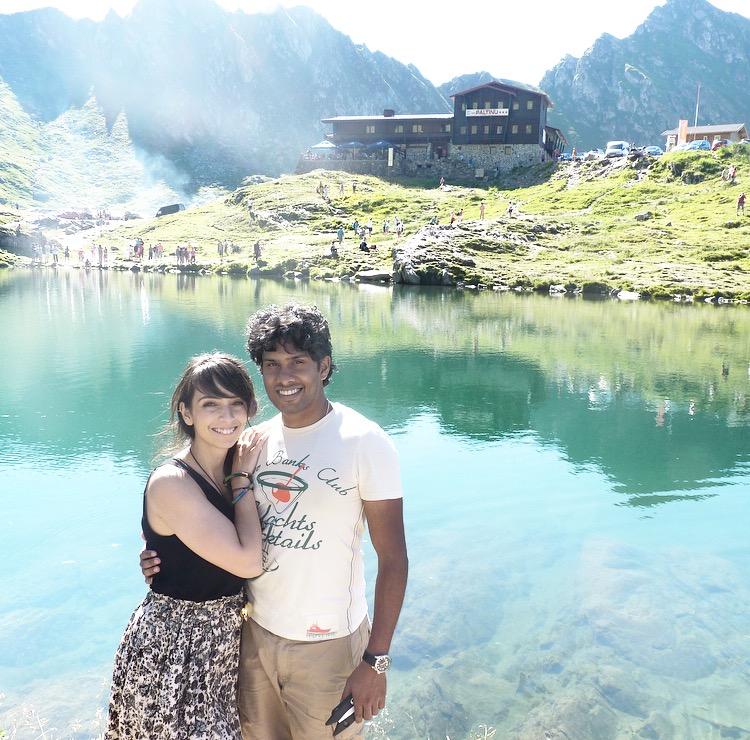 One awesome Romanian roadtrip
---
Before proceeding with this post please note that the following road trip idea has been tested on a very mixed group of subjects, coming from several countries around Europe. These I call my dear friends ;)) They have been driven around and exposed to some of the best places and sceneries Romania has to offer. Since the recipe has proven to be successful, I decided to share it with you guys. Summer is at its peak in Romania at the moment and a lot of beautiful places are waiting for you to discover them by car and on foot.
Assuming you are flying to Romania from outside of the country, you would probably be landing in Bucharest's Henri Coanda airport. For a smooth car rental process, you can find most of the largest international companies right at the airport but it could be useful to book in advance.

Heading out from Bucharest, you'll drive along the Prahova Valley, with its' many beautiful castles and wonderful mountain landscapes. Check out your to do list:
Take a good rest and prepare for a long, entertaining drive, leaving back Prahova Valley. You will be driving towards Vidraru dam and lake. Stop there for a while as it is an impressive 200 m high construction offering a beautiful view across the lake. Here's what we're going to do next:
 Transfagarasan route – even though Jeremy Clark got fired from Top Gear, he was damn right about one thing – this might be the most beautiful road in the world ;) If you don't believe me just watch season 4, episode 14 and be amazed. This is one road to buckle up and enjoy. One thing to expect is that you'll be fighting over who gets to drive.
Balea  Lake – along the Transfagarasan route you'll stop to enjoy this wonderful spot that came to be as a result of melting glaciers. Right by the lake you will be able to enjoy yummy traditional dishes while overwatching the lake from the terrace. One thing to keep in mind – please don't dip your feet in the lake. One silly group of tourists missed the warning sign, not saying who, and almost got a significant fine for it. A lot of batting eyelashes were involved while trying to avoid the fine.
Sibiu – after driving down from Transfagarasan, you will soon reach one of the most beautiful cities in Transilvania and former European capital of culture in 2007.  One of the reasons for my voting our current president was seeing the job he had done as a mayor of this city and the immense progress it has seen over the years. This is a city that flourishes during summer, booming with concerts, street shows, art galleries and exhibitions. Another important checkpoint is right next to Sibiu – Astra open air museum. This is a brilliant walkthrough of Romanian rural life as houses from different areas of the country and different centuries have been rebuilt here together with all the tools and accessories you would have found at the time in villages.
Sighisoara – my favorite medieval fort, small but elegant, a must-see while in the area – about 70 km away from Sibiu.
Horse riding in Avrig – before leaving back to Bucharest, drive to the nearby village of Avrig and take one of the local horse riding tours. I would recommend visiting Brandusa mansion as we have already had an amazing experience organized by them. You get to ride through the forests, over creeks, stop to feed your horse and let it have water from the river, all this while having wonderful scenery around you. Do not miss this, you'll get to build some awesome memories!
It's time to drive back to Bucharest and that we will do via Valea Oltului or River Olt's valley. Along the way you will find a lot of small resorts famous for their rivers with minerals and healing properties. You can also stop to have a hot bath in one of valley's "natural outside jacuzzis" ;))
Tried to squeeze these 1300 km in a small post, did not even get to start with recommendations for hiking places, restaurants & must-have dishes, bars, etc. For that I will write follow-up posts and in the meantime please do write to info@about-beautiful.com or on our About Beautiful Facebook page and I will be more than happy to share tips. After handing over the rental car, it would be a shame not to spend some time in Bucharest and try out the schedule Manu has prepared for you ;)) Hoping you found this road trip idea something to consider, I'll be looking forward to hearing your stories.
Feeling proud,
Presi