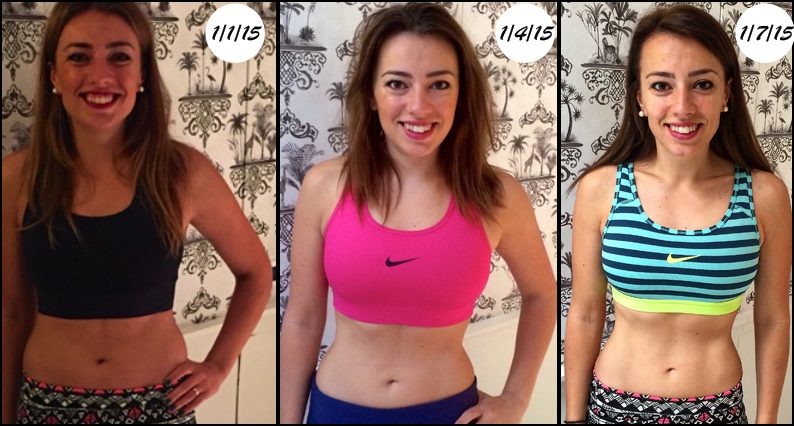 646 – 6 months for a six-pack – THE RESULTS
---
This is sooooooooooooo exciting!! Probably the most exciting article I've written so far. Six months ago I was posting the 646 – six months for a six-pack challenge with the mission to get a nicely defined six-pack by the 1st of July this year. I had figured the ratio seemed reasonable – one pack per month – and I set myself to achieve the best version I could within 6 months ;)) So, here I am, six months later, ready to share my results with you guys.
The source of the challenge came from something I wanted to achieve already a while back, but also strongly boosted by Presi's article from December last year (just on time to write the resolution plan for 2015;))) – The Unexpected Challenge Epiphany. So, I set myself to achieve it, having posted the starting point, an update after the first three months, concluding (for the time being) with this article.
So, let's see what improvements I've made throughout the last 3 months to get as closer as possible to my goal.
Focus T25 – this has been my foundation. I started with Focus T25 Alpha 3 months ago, finished it and moved to Beta a month later, while I'm currently busy with my Focus T25 Gamma. It's been a great 'ride' and I'm enjoying Shaun T's exercises. They are now a fixed and integrated part of my morning routine and I strive not to skip the daily sessions. Of course I pay careful attention to how my overall energy is during the days I also go to the gym or tennis, just to make sure I don't overdo it and have a decrease in energy level. For those of you who don't know yet, Focus T25 are HIIT workouts that last 25 minutes and an additional few minutes of stretching at the end of the 25 minutes. They are amazing cardio trainings, which also require the usage of weights the more you advance. You can see how the Focus T25 schedule looks like in the pictures below.
Cross fit and weight lifting (2 x week training) – exercising twice a week with Rick from VondelFysio at our base – Vondelgym – has been great! He made sure I exercised my abs, but also all the other muscle categories. Hint, hint, Rick – many, many thanks! ;)) Among the abs exercises Rick would make me do, see the picture below with a 10kg weight… not my favourite one, I have to say ;))) Additionally, many thanks to Ash for suggesting a great diet, he tailored for my age, weight, height and the amount of weekly exercises I do. That helped me a lot to lose an extra layer of fat and look leaner. If you guys are also interested in a tailored diet for these purposes, drop me a line and I'd love to share Ash's contact details.
Tennis (1x week) – I cannot say it helps for the abs, but it's a well-rounded sport I love. So, I was not willing to give  the weekly routine.
What I've learned so far and what I feel you should take into account if you want to pursue a similar goal:
It's not as easy as it looks ;)))) I mean: I've seen pictures before of other women working towards it, but I've got to admit this takes a lot more commitment and effort than I thought. So, since it doesn't just come overnight, don't give up!! And, if by any chance you're about to give up and you need an additional boost of confidence, let me know and I'd be happy to help you go on!
It has to do with genetics too. And no, I'm not blaming my genetics for not having got got me even further. However, both Rick and my best friend – Lore – who happens to be in the sports field too – told me that if you are a person who, when you gain a few kilos, you put them on your belly before anywhere else, then it becomes even harder to get the six-pack. Tough luck: I'm one of these people. So, if you are one of them too, and the first extra kilos go on your belly rather than on your hips, butt, etc. don't get discouraged if you won't get results as fast as everyone else following a similar routine.
Contrary to my initial belief, thinking that enough working out will do the trick… it doesn't! Working out will get you nicely in shape, but to get ripped abs, you will need to have a diet to lose some fat, but not muscle and to get leaner. It maybe takes 60% working out and 40% dieting. You really have to constantly monitor what you are eating if you want to achieve it. Also, you will need to organize yourself a bit better and plan your meals in advance.
Since I'm all about percentages today, there's another one that started to agree more and more with me. It's Shaun T's idea of a balanced and successfully healthy life: 85% healthy/ 15% fun. I like that!
Future plans:
My future plans are all about sticking to this routine. I feel I can improve the current look of my abs. Even more so, I love working out. So, I don't work out solely to reach a target, but because I enjoy doing it.
That's all, guys! I'm wrapping it up here. I've also posted below some fun and interesting pictures I took along the way. Let me know if you guys have any questions and I'd be happy to answer. Until next Friday, I wish you all a happy weekend!
Yours truly,
Manu, the six-packer ;)