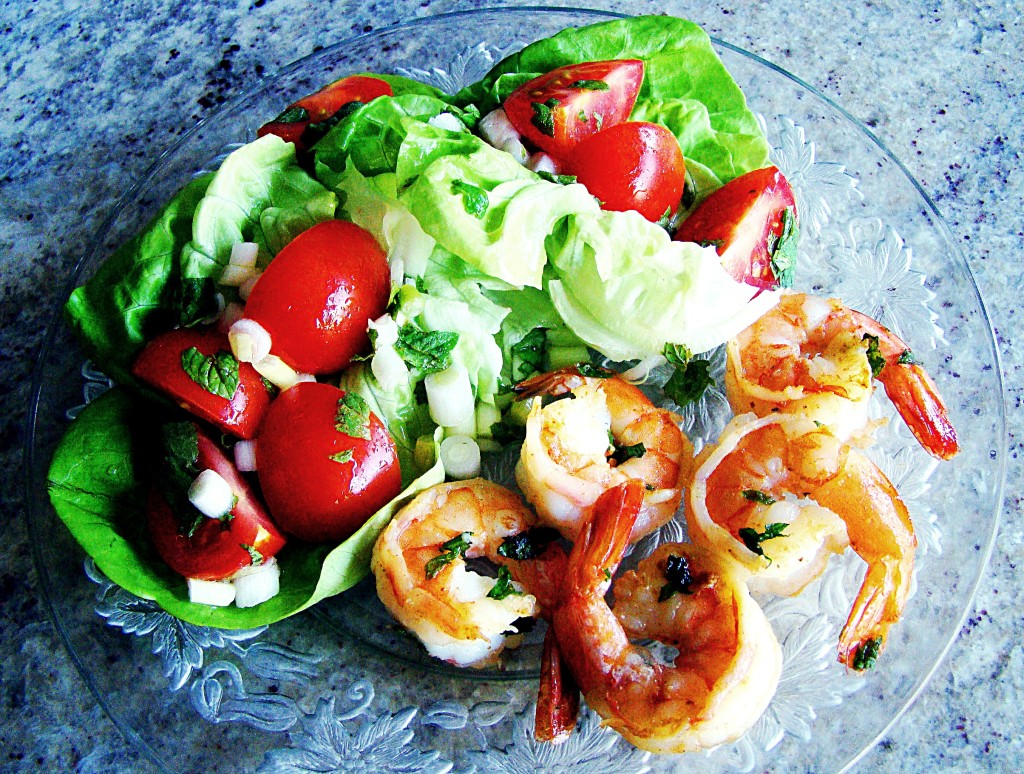 5 yummy salads to stay lean and mean this summer
---
The problem with trying to loose fat is that it goes away most of the times together with your muscle. If you've been doing reps after reps and have also been very disciplined with your training, I can empathize and know how hard it must be to see it go. I've been researching for ways to help in our quest to keep our muscles but become leaner at the same time. I found some great recipes that will keep your carbs to the minimum but provide that protein you have been craving for.
Have a look, they are your perfect fix for this summer and have minimal preparation time:
Black-Bean Lentil Lentil Salad with Lime Dressing 
Mix together dry lentils, black beans, red pepper, red & green onion and roma tomatoes. Put together a dressing with lime, olive oil, Dijon mustard, garlic, cumin, oregano, salt, pepper and chili powder. I did not specify the quantities in which you are preparing this salad, this can be a matter of taste and also need to be calculated according to your calorie necessities and intake. For quantities examples you can find the recipe, together with many other delicious ones at thegardengrazer.com.
2. Arugula Chicken Salad
Love this combination – chicken, red cabbage, baby carrots, arugula or rucola salad, sunflower seeds (can be roasted,  put them straight in a pan and watch them until they have a nice golden color). This salad can bring you up to 65 g/serving. Find the recipe + a few more at the very useful platform bodybuilding.com.
3. Chickpeas Red Kidney Beans & Feta Salad
Mix together chickpeas, red kidney beans, ginger, 1 Tbsp of olive oil, onion, spring onion & garlic – to taste and not more than 150 g of feta cheese. Season the salad with some chili, parsley or coriander, lemon juice, salt and pepper. I would usually go for the more raw and very time-efficient version of this salad, for more careful preparation have a look at the original at theveggieindian.com. Lovely!
4. Prawn Panzanella With Jalapeno Dressing
I could not go through with this post without checking out what my favorite cook Jamie Oliver has to offer ;)) While browsing through his recipes in search of proteins, I came across a great recipe based on seafood. Fish and seafood in general are a great source of protein, we just need to watch out a bit not get too much fat from some of them. I will let you dive into the recipe at jamieoliver.com. One note I must add – in order not to spoil our work, I would skip the ciabatta bread – you can eat that on your cheat day :P
5.  Chicken Nicoise Salad
Another great reference is of course Gordon Ramsey. Not only is he an amazing chef but he's quite dedicated to his workouts. I found this twist to the classical Nicoise salad and thought of adding it to the list. Anchovies and chicken will be replacing tuna into one very nice salad recipe. Have a look, as posted by thetelegraph.co.uk.
If building muscle & loosing fat at the same time can be very very hard, at least preserving the muscles you have carefully worked for should be doable. I am hoping you will enjoy my small selection for this week and come back to us with your ideas and examples. Happy eating everyone!
Your truly,
Presi