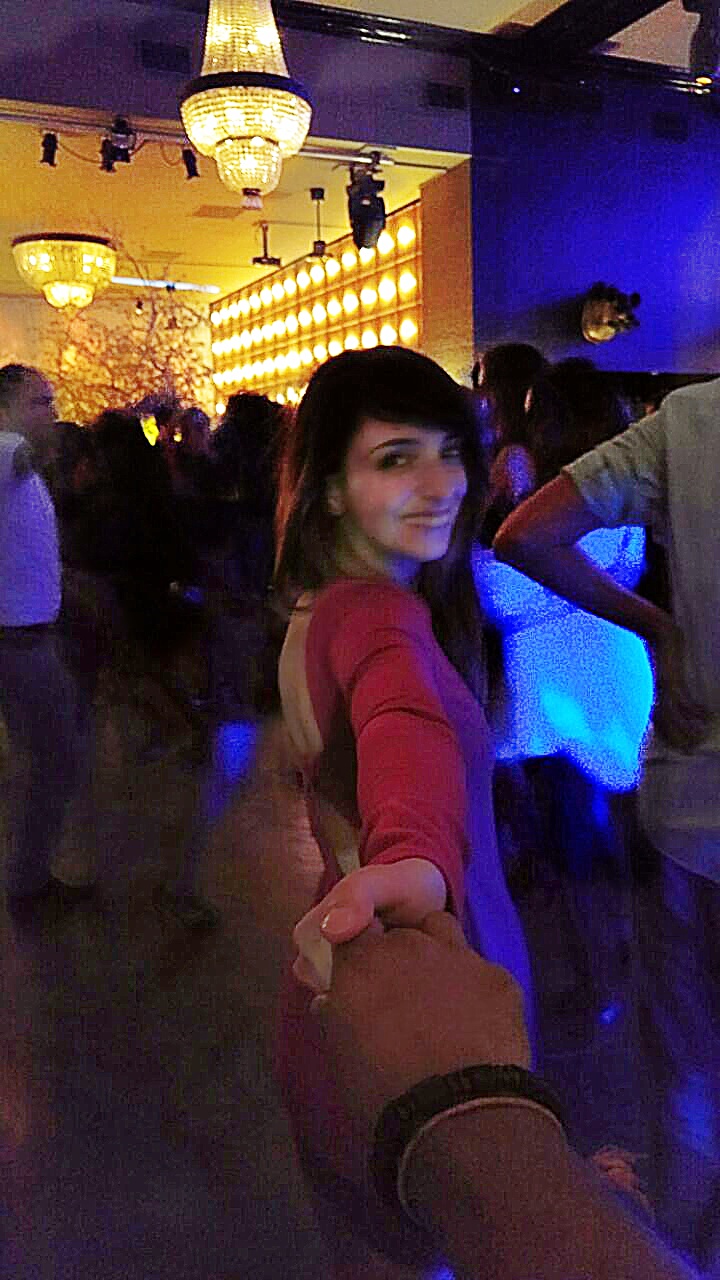 4 styles to learn at a Latin party
---
If there's one type of party where the dance floor is full the whole evening, that must be a latin party. I have to give it to latinos and latinas all around the world – they sure know how to move, make music and throw an awesome party. For myself, the latin experience started a three years ago with a simple salsa lesson. Two hours later I was already hooked. It's quite hard not be when you're having a Colombian teacher boosting with rhythm and proudly showing the art he grew up with.
Another thing I like about latin parties is that people actually go there to dance – out of pure pleasure and to better their skills. You get a community of people that come there to have fun, are kind and respectful to each other and will share their talent with those that are just starting.
Even though the title of this post is referring to latin parties, I will not only stick to those but also introduce you to a few dance styles  that originate from Africa. Yes, latinos, you have solid competition! ;;))  Assuming I would not have a job to go to, I would probably spend most of my time dancing and learning all the steps, spotting and spinning away. Here are my favorite dance styles discovered and tried out so far. I hope you'll get inspired and find something you might like:
Salsa – can be of many types such as Cubano, Dominicana, L.A., Venezuelan, from Puerto Rico and many more. There is a lot of discussion about where it first started, most likely in Cuba. Dancers and musicians would come from Cuba, Puerto Rico and Mexico to New York to  perform. This was the beginning of an ever-evolving dance style, which later spread to all corners of the world. I have on-purpose avoided videos from competitions and went for street-dancing videos or from smaller parties. They are surely showing more imperfections but are also closer to the essence of a latin party:
Bachata – Born in the Dominican Republic as a couple dance, Bachata brings a strong Caribbean influence. The lead decides whether to go for an open, closed or semi-open stance; classical Bachata is danced on a classical set of 8 counts whereas the more modern version uses 3 counts and a playful "hip pop" on the 4th.
Zouk – would nominate this one as the most difficult of the batch and especially the one that will make you incredibly dizzy if not done correctly ;;)) This dance finds its origins in the Brazilian Lambada and Samba whereas its' music has French Caribbean roots. It's also safe to state that the main focus of this dance is on the woman and her striking hair movements. In terms of sensuality, the closer you dance it to Lambada, the safer you will be. You don't need to dance it very close to your partner for it to look nice.
Kizomba – This would be the right time to send the kids away from the computer. Born in Angola, having a name which literally means "party", this dance style is an evolved version of the classical Semba. The main characteristics as opposed to previous dances reside in the body posture – the upper body is kept straight and used by partners to balance each other. Only the lower part of the body is moving to the music. It would also probably qualify as the most sensual dance from the whole list but I am sure you'll forgive me for including it on the list ;;))
For those of you living in or visiting Amsterdam I have a couple of parties to recommend:
I am sure there are a lot more parties that I haven't tried out so please share tips on that.
The best thing about latin parties is that you can also just go for a drink and watch the dancers. I always enjoy the atmosphere and how relaxed these events are compared to what you will find in regular clubs. Somehow it always feels like a summer night when you are there ;;) Are you an absolute beginner? No worries, just ask someone out to dance and they will gladly teach you the basic steps!  As for myself, I am practicing and waiting for the ultimate experience – dancing Salsa at its' roots, in the lovely Havana. Will be back with that story later this year! :D
Following the beat,
Presi