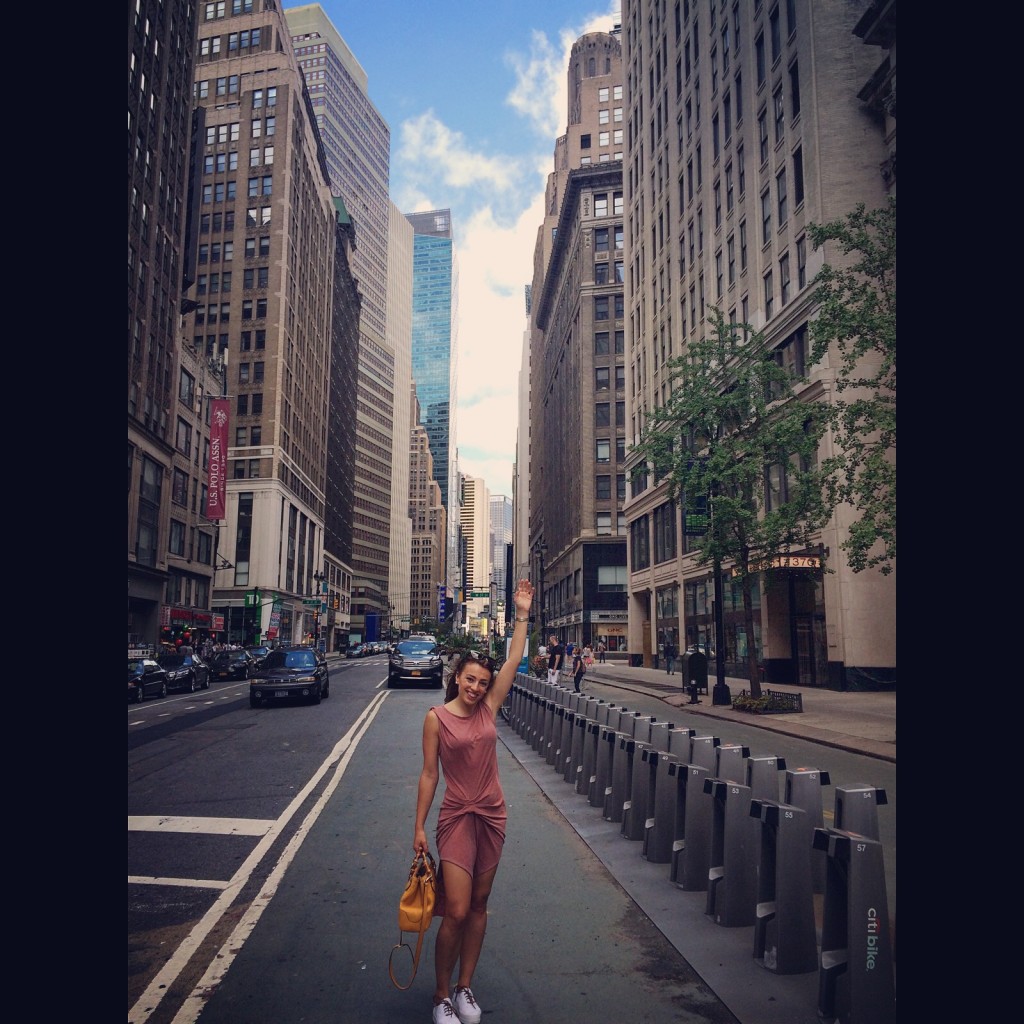 Why do we fall for NYC?
---
Some of my friends live in NY. Some of my friends are about to move there. And can you blame them? I've experienced NY as a visitor a few times and every time I love it more. This can either have to do with the fact that I get more familiar with it and I feel more 'at home', or with the fact that there's always something new to discover to make one feel they still haven't seen it all. And this may just be something the visitors feel, but also the locals, as there's just so much happening in NYC that it's impossible you get to experience everything.
Starting on this note, I set myself to writing why people love NY so much, why so many of us love visiting it and keep on coming back every time they get the chance. I had some difficulties deciding on what were the 'main' reasons for it ;)) while keeping this article somewhat short.
What's noticeable in NYC is that there's a place for everyone. People don't have to blend in and change due to the environment. They can be authentic and stay true to themselves. Even more so, the more unique you are, the more you are appreciated.
This may be a subjective matter, but one of the things I love most about NY is that it is the home of the music theatre. The shows on Broadway are breathtaking and they create long lasting memories. Even now I can remember the thrill of the first Broadway show – Bullets Over Broadway – a musical written by Woody Allen, which must have accounted for some of the most sensational 2 hours of my life. However, if you are planning on going to NYC soon, don't forget to take a look at the The Lion King article too, for inspiration on what show to choose.
NYC must be one of the most competitive cities in the world when it comes to the ultimate skyline. And this you can not only admire while walking down the streets, but also by visiting the roofs of some of the most iconic buildings, such as the Top of the Rock and Empire State Building, where you can enjoy a 360-degree view of the city. Some argue that Top of the Rock has an even lovelier view, due to its closer proximity to Central Park.
Both some of my friends and I strongly believe NY has the best city walks. This is probably due to its grid street organization. You can see really far in the distance, making you more relaxed. Not to mention that its grid organization contributes to being able to easily estimate how long it will take you walking, while in Manhattan, to get from one place to another.
It feels like NY is a 24h city where you've got more choices than anywhere else in the world. And even more so, when it comes to food & drinks, going out, dining, shopping etc. There's something for everyone to like and enjoy and for everyone's budget. It's a consumerism society, whose offer is very much adapted to it. Additionally, the city keeps people young. This is a personal belief that I haven't researched extensively, but I do feel that elderly New Yorkers are more active here than in other parts of the world. It may very much have to do with the energetic feel of the city and its fast paced life.
While this is a more general article, I will come back with a more detailed article of activities and venues you should consider when planning our trip there. Until next time…
Reporting from the Big Apple,
Manu