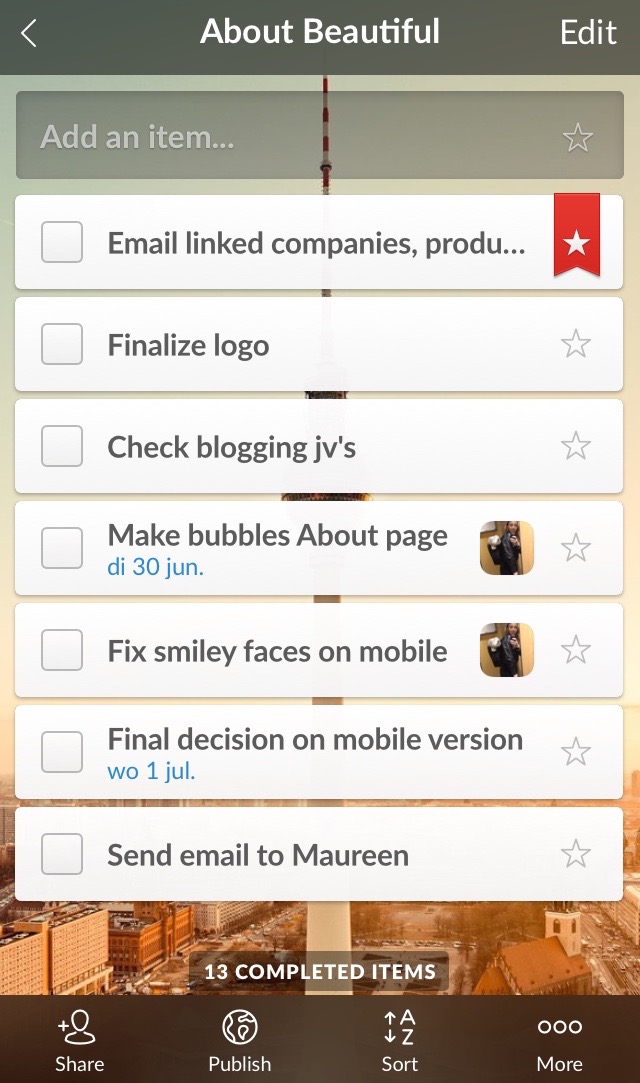 Practical ideas on organizing things to make the most of your time
---
Let me be honest right from the start: I was not a planner. I've learned to become one. I'm not a master at it, but I'm definitely improving. If there were, though, a way to productively and successfully go though life without having to plan things all the time and strive to effectively follow the plan, I would do it! I don't actually enjoy planning and making plans. I'd rather have spontaneous decision-making and a fast-paced lifestyle, however, even during the academic years, I've come to realize that this way of life may not be sustainable for the long run.
I've grown up with a highly organized father. So, even if I wasn't preoccupied about planning things while living with my parents, I've been going through the learning process after moving out and I've come to realize that some of the organizational practices I witnessed at home, do help. So, below, I will number some of these practices I've learned from other (especially family members) and some of the things I've learned myself on the go, which help me organize things better:
Wunderlist – one application that has significantly made my life better is… you guessed it! Wunderlist! I'm a huge fan of this app. I use it for my own To-Do's, but also for joint To Do's – for example for About Beautiful, Presi and I have a joint To Do on Wunderlist that we both have access to, where we have assigned responsibilities to either one of us or to both and we tick them when we're done with them! Needless to say that my favorite part is ticking the things that I've done!
One of the things I find particularly helpful is a pre-defined lists. For example, one of my lists is a "To-Pack List" that I always use before I leave the country for a few days, for work or holiday. This list contains all the things I always need: from toothbrush, ID's and card readers to hair straighter and nail polishes ;)) It's great to have one of these, as you then never have to think about them every time you need to pack. You just get your list and go through the main things on your list, and the rest is detail. Some of my family members use pre-made lists like these for all types of other activities, not only packing.
In Romanian we have a saying "Nu lasa pe maine ce poti face azi". This can be translated as follows: "Don't put off until tomorrow what you can do today." Slowly but surely I've started taking this seriously. I don't like leaving things on the last minute. Also, it gives me a peace of mind when doing what I have to do before having fun. And, once I have things off my shoulders, I know I can relax properly. I have, however, noticed one downsize. If things come your way when you don't expect them and with a very tight deadline, you may be stressing more than other people, just because you got accustomed to doing things a bit more in advance and not being rushed. So, it's up to you to decide what works better for you (and for the people who depend on your delivering on time).
I used to like having an agenda with me all the time. However, I've noticed along the way, that it's not always handy to carry your agenda with you everywhere you go. Also, if you write things down, chances are that, in the unfortunate case that you forgot your agenda, you will not be able to track your appointments or other thoughts otherwise. No matter how much I liked the old-fashioned way of having an agenda, it's not the most practical way. I now use the calendar of my phone and I make sure that every time I make an appointment I write it down immediately to make sure I don't forget it. Also, sometimes ideas would pop up concerning new article topics for About Beautiful. I use the good old Notes app to write down every new idea I come up with.
One of the things I learned from Mr. Fox's mom is to delegate responsibilities. Even if I was resilient at the beginning to do so, maybe because I felt I wanted to be in control and I knew best how I want things done, I did start applying this. Let's face it: One cannot do everything by himself… You need people to help out and you need to start delegating responsibilities. It may feel a bit strange at the beginning and sometimes you may feel frustrated that things don't get done exactly the way you wanted them, but believe me a bit of training can do miracle! And here you are having more time for yourself, time that you can invest in much more important activities.
What I find helps a lot is to regularly tidy up and get rid of useless things. But, of course what helps even better is not to buy things you don't need in the first place :)) That's another story! For a more in-depth analysis of how to do that, you may want to read our article Quick tips to stop you from buying crap. In general, I try to allocate some time every week to tidy up and re-organize things and to also get rid of useless things that pile up along the days.
I really hope these tips help you out, in case you felt you needed inspiration to get more organized. If you have some tips yourselves, please share them, as I'd love to learn more about this and how I can also improve at it. I wish you all a great, relaxed day!
Checking my Wunderlist,
Manu