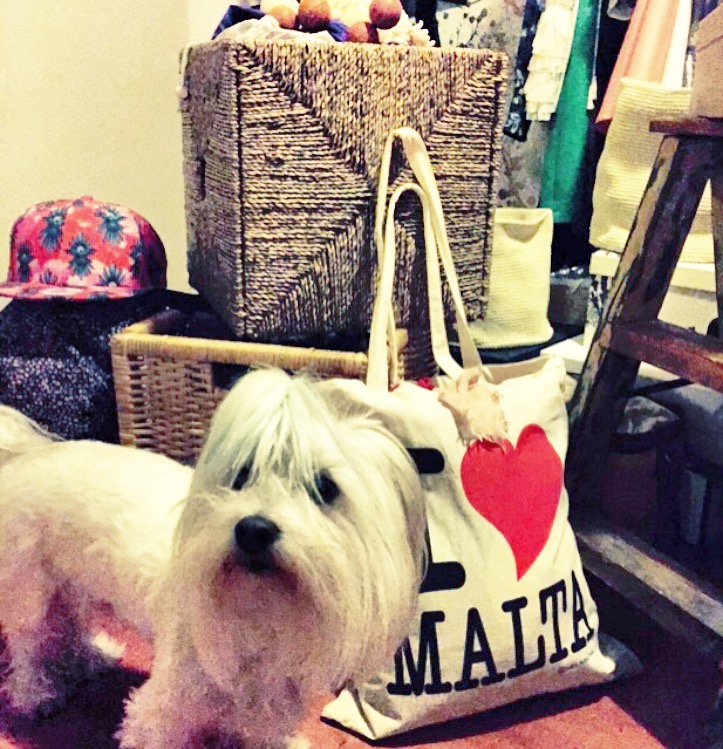 Moving houses? Here's your ready-made to-do list
---
Whether with short or long-term notice, moving to a new house is usually perceived as quite a stressful activity. But does it really have to be? Especially when you have experts like Alpharetta Contractors ready to pack and do all the heavy lifting. As a young (&restless) expat, I'm about to perform my 4th move within Amsterdam during the past 4 years. It's high time I applied some of the tips & tricks we've been sharing on About Beautiful & using my past experiences to make this as seamless as possible ;)) I will be combining some very useful Manu-style to-do lists, as well as getting rid of stuff we don't use and have piled up unnecessarily. Let's see how this goes ;))
1. The General Inventory
I started by drawing a kindergarden-like plan of the house, writing up the different types of items that I can find in each of the rooms: books, electrical appliances, clothes, shoes, small decoration items, pieces of furniture, kitchenware, etc. I was wary especially of the appliances, for those were one part of the house which incurred a lot of costs. But we aren't luddite and have been cognizant of utilitysavingexpert.com, and chose the best supplier to mitigate costs. When the list per room is ready, write down also what kind of packaging you'll need for each of these. Once you start packing, you can easily walk through every spot and get rid of one category at a time. By the end of this step, you should have a pretty good idea of the volume you will be moving – will it be a cozy activity between friends or do you actually need to book a professional moving company?
2. Buying/Renting Packing Materials
Here's what I identified so far:
labels
boxes
suitcases
(garbage) bags – not pretty but super practical ;))
compartment boxes – use these to store screws and nails, label them to easily rebuild disassembled furniture
adhesive tape
scissors / cutters
bubble wrap (ohhh yeahhh!)
papers & towels – also work well for protecting fragile items
If needed, moving trolleys can be rented from most brick-and-mortar/ DYI hardware and household stores.
3. The Essentials
For the given number of days that separate your actual packing start date from moving out, pack your luggage as if you're going away on holiday ;))  You'll also need to bring your own kitchenware for this 'holiday' so don't forget to leave out the respective minimal kitchen items. Take that into account also when grocery-shopping, moving food around can get messy ;))
4. Pack!
This is the step that "hurts" the most and also the one we're trying to postpone as much as possible. Apply the bandaid method and just rip it off quickly. Start from the outside in by packing what is on shelves and counters. It helps a lot when it's visual, it gives some sense of comfort that you're making progress ;))
One thing to keep in mind is what you'll be needing during the first night in your new house – you'll need to make the bed, brush your teeth, shower, charge phones/laptops and maybe eat something. Have the necessary things handy. You also need to leave your old house in a pretty neat state so if you're going to clean everything by yourself, make sure you have your cleaning materials set aside for after the house is empty.
5. Disassemble
Once the furniture is empty, you can start disassembling (where applicable, don't get too crazy!). If you're dealing with IKEA, don't forget to look up your manuals or download them from the Internet otherwise you'll be getting a huge headache. It's time to use those labels to make things easier – put aside all bits and pieces in bags/boxes and label them. If you're partly disassembling, label also the pieces and the sides they come from  (ex. left part of couch, middle shelf, etc).
6. Let Everyone Know You're Changing Address
Start from crucial and end up with light subscriptions, make sure you'll not be receiving your mail across the whole city ;))
city hall, banks, credit card providers, insurance
phone, cable, Internet, electricity, water, heating
newspapers, magazines, Netflix, online shops
preferably also family & friends ;))
7. Moving – ready, set, go!
8. Final Inspection
Make sure you leave everything neat and check for any things that would need to be repaired or polished. Everything in order? Good luck with cleaning then ;))
9. Pizza Party
Last but not least, how are you planning on rewarding those hardworking friends of yours? Have an ad-hoc, well-deserved treat ready for your friends and pop that drink open ;)) You've all done a great job!
Off the top of my head, this seems like a pretty OK high-level plan. I might be missing some points there but it already gives me tremendous peace of mind to have a checklist in place. If you have extra tips, it's not too late yet, I have a few more days until moving. Your help would be much appreciated and the list nicely consolidated for all of us to use later on ;))
Looking forward to a busy week,
Presi