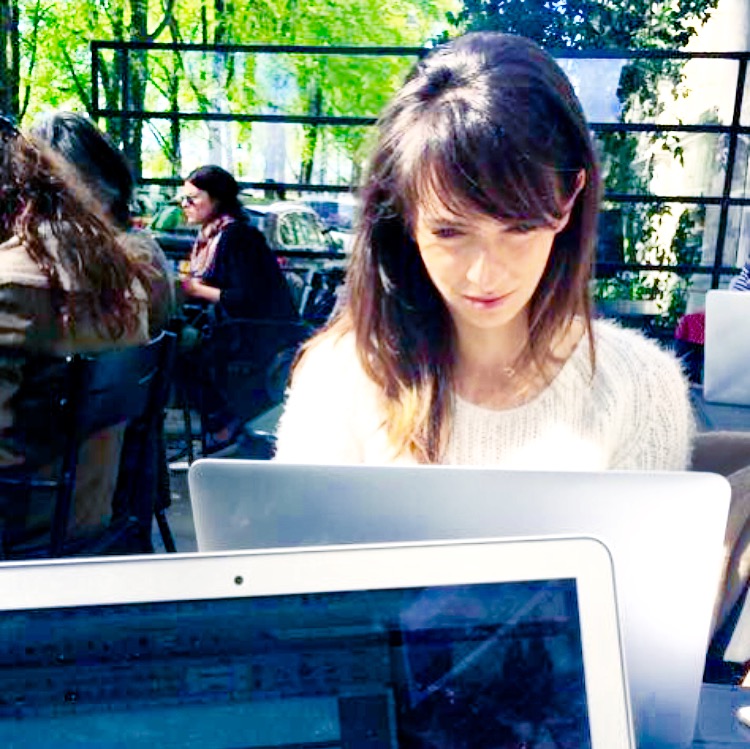 From idea to launch: one step closer to your startup
---
A friend once asked me what is the difference between myself and the shoemaker running a small shop next door. Well, the difference is the shoemaker acted on it. Most of us think big and refine ideas in our head towards perfection. The truth is all that brainstorming equals zero if you don't make the smallest step in practice. Inspired by the incredibly simple but eye-opening book of Dan Morris, the 7 Day Startup, I am organizing today's post as a book review and inviting you all to my lecture club. Hoping we will decide to DO more and hatch ideas less, I am asking you to put your self-critical hat and read on :)
The main gist of this post is to save you guys some time with a brief book overview – high-level steps, backed up by actual experience and on-the-job learning of a passionate startup founder. So, how can we manage to launch our ideas in 7 days?
Avoid the following:
sexy ideas – you need to be fast and sell

focusing on past failures/shortcomings – everyone has shortcomings, you're not helping yourself at all

permission – no time to seek it among your peers

assumptions – work based on facts, leave yourself no time to assume anything

small stuff – no time for logos and design issues for now

pricing strategy – customers will tell you what to price it

the perfect payment gateway
Three important pillars for your business:
Idea – choose the one you will go for and move on

Execution – selling your idea is key

Hustle – do what it takes to make your business work – talk to people, receive tons of rejections, advertise, etc.
If you think you are not exactly managing with any of these 3, find a co-founder that can help there and fill in the gap. Honesty saves a lot of time.
Keep distance from failed validation techniques:
Email Signup for Beta doesn't mean those people will actually end up paying for your product

Being told your idea is good doesn't actually make it a good idea

Tech Press and Blogging doesn't take you as far as you might think

Targeted surveys don't work – people change considerably their actions when actually forced to open their wallets

Pre-Selling doesn't work – this is not proper testing of your future business, getting some money in advance doesn't take you closer to success

'Validation' is too simplistic – take into account the following factors: time, luck, people, selling skills, execution
Establish your best way of working and then start doing it! The pressure of deadlines might make you work at your highest performance level (that goes for me, for example), for others, planning way ahead can do wonders. Most importantly, make sure one year from now, you are not talking to your friends about the same idea without having done anything about it. Change your mindset and get a more 'can-do' attitude.
The 7 pre-launch tasks – your main checklist
Day 1 – Pick Your Idea
Does it lead to enjoyable daily tasks?

Do you see the product-founder fit?

Does it connect to a scalable business mode?

Could it operate profitably without the founder?

Is it about an asset you can sell?

Does it have large market potential?

Tap into pain or pleasure differentiators – think of what customers care about

Does it give you unique lead generation advantage? Will you be able to reach out to customers fast?

Can you launch it quickly?
Day 2 – Find your Minimum Viable Product 
Find out what you can launch after 7 days. What will your customers get and what not? What can you manually do for now to showcase and how much of that can you do by yourself?
Day 3 – Choose a business name by looking at the following criteria:
Is it taken?

Is it simple?

Does it sound good?

Do you like it?

Is it sensible?

Is it broad?
Day 4 – Build a website in one-day
Buy a domain

Arrange your hosting

Setup WordPress or a similar platform

Choose a theme. How will your landing page look like?
Day 5 – Market your business
Create content on your page

Send emails

Consider podcasting

Write in forums and online groups

Try out guest blogging

Put your idea on listing sites

Record webinars

Present – organize a local event where you can showcase your idea

Do free work to get potential users to spread the word
Day 6 – Set Targets 
What is that one metric that you will measure success against? What do you, for example, expect as monthly recurring revenue? Try to make it financial and monitor your subscribers and potential customers.
Day 7 – Launch – the big day
put your website live

send out emails and updates on social media

post on forums

inform your peers

be creative :)
Once it is out there, you get into a stage of refining your business model in order to make your business last, evolve and strengthen. You need to make sure that your customers are staying, paying and referring.
I will leave this topic out for an upcoming post as we have quite a lot to ponder about already. The main goal is for each of us to ask ourselves whether we have been in the wantrepreneur role for too long. If the answer is yes, Dan Norris' book has the power to get you out of that seat so you can start pursuing that idea. I loved the honesty with which he presents his past experiences – no glamour or star dust but facts and practicality + a clear list of steps that are, if we think through a bit more, nothing more than common sense. I found it just what I needed and I would warmly recommend it to all of you that have entrepreneurial interests.
Keep calm and act on it,
Presi
"It's fine to celebrate success but it is more important to heed the lessons of failure." Bill Gates