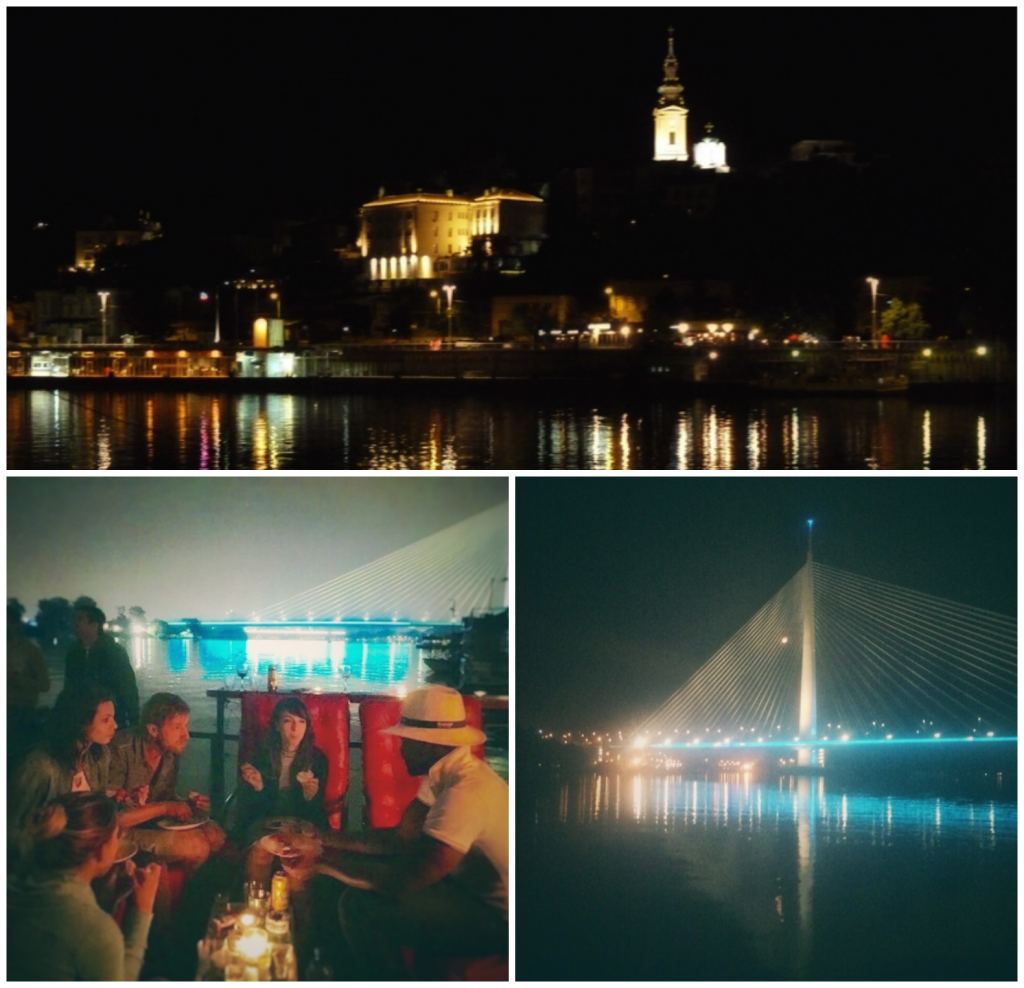 A Balkan city break: top things to do in Belgrade
---
A few weeks ago Manu gave you your first guide for enjoying your time in the Balkans with a great article on top things to do in Bucharest. For today, we'll be moving on to our next Balkan destination and to a place that, as a Romanian, will probably feel the closest to home from all European capitals – Belgrade. If you're planning on visiting it anytime soon, browse through the following tips and pick your favorites – they're fresh, just collected over the weekend :)
Especially during summer, Belgrade is a wonderfully animated place. You'll be able to find things to do at any time of the day, whether you are up for some nice lunch/brunch and a casual stroll or simply want to party until 7 am. While walking around, you'll notice a mix of influences in its' architecture which makes is truly special – from Byzatine to Ottoman,  from communistic influences to Art Nouveau. Another thing I like, same as in the case of Bucharest, is that it doesn't have a touristic/commercial feel to it, you can still enjoy the city without being invaded at all times by a huge group led by a floating umbrella :)
Luckily for me and implicitly for you guys, I visited Belgrade through the lens of locals and for that I am truly thankful. Sit back and enjoy your Serbian rakija. I'll be presenting my best finds and must-dos on your future Belgrade list:
Ciglana – awesome cultural center in an old brick factory. Experience Belgrade from the heart of its' artist community, enjoy the ateliers, have a bite at the local kefana and check what concerts/ art galleries are scheduled for the day;
Tri Sesira – you cannot leave Belgrade without trying out all the delicious traditional food and wines; found just the restaurant that will do the trick;
Skadarlija neighborhood – after a fulfilling traditional meal at Tri Sesira, continue in the neighborhood with a nice walk or maybe having a coffee at one of the nice small terraces you can find on every corner. I would recommend this as an area where you can find accommodation. If you're interested in a truly local experience, I would definitely advise choosing Airbnb – there are plenty of nice and decently priced apartments to check out.
KC Grad – very nice cafe next to an abandoned cultural center, with a strong alternative twist. You'll find concerts, events, exhibitions in a very laid back environment surrounded by street art;
Savamala neighborhood – continue your stroll after KC Grad in the wonderful, lively surroundings; Savamala is a booming area in Belgrade, able to show you the city's evolution from the times of the Yugoslavic war and until today;
Ada Ciganlija – looking for some piece and quiet in the middle of a park? This is the place where you can lay your blanket :) Overseeing the Sava river and its' many boathouses, this park is a small oasis in middle of the busy traffic;
Kalemegdan fortress – the old town, first mentioned in historical documents around 1869 & a small park, beautiful place overlooking the confluence of the two main rivers passing Belgrade – Sava & the Danube. Note: I've been told this is supposed to be a very romantic place, perfect for you to take your significant other around sunset :P
Knez Mihailova – popular and very animated shopping street in the heart of Belgrade;
Hotel Moskva – beautiful historical building and landmark of Belgrade. This is a must-see attraction where you can enjoy a nice coffee, probably sitting at the same table where sometime in the past Albert Einstein, Indhira Gandhi, Ana Pavlova have had theirs.
Hot Mess – pool club by day, party place by night; this is one of the many examples of how partying should be done :) Walk along the Sava river and pick your favorite place – you'll find a huge variety of clubs, usually in boathouses of different shapes and sizes, playing all music genres;
Boat ride on the Sava river – this I would ideally do in the evening as you'll get to see a much nicer view of Belgrade's panorama;
Last but not least, you need to spend some time chatting with the locals and enjoying the wonderful Serbian hospitality & kindness. I might be biased as Serbians have always been Romania's across-the-river friends & neighbors but they do make you have an excellent time every time you visit. Have a drink all together and don't forget to say "Cheers" or "Iveli" [jeev-eh-lee] before downing that rakija! Hoping that this will be helpful on your next trip to Belgrade, I'll wrap up and think of what my next Balkan destination will be.
Zdravo,
Presi