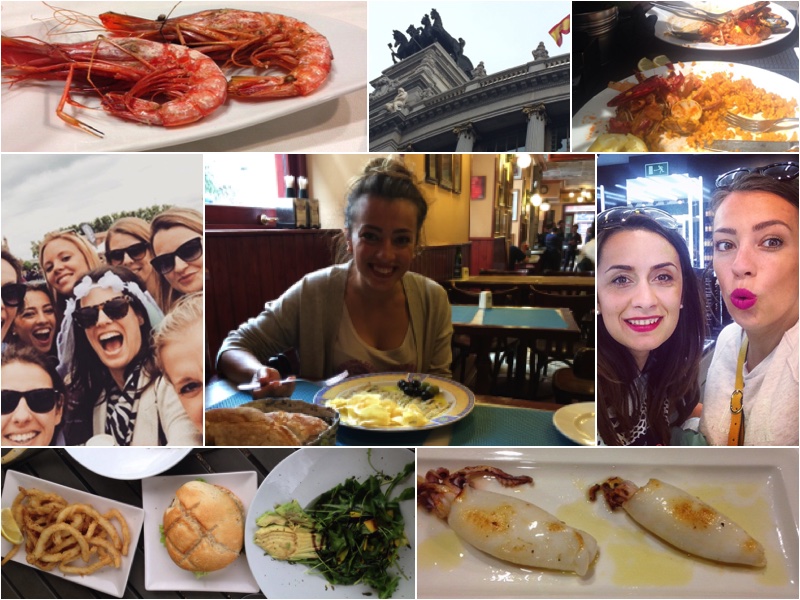 When in Madrid… Eat! Eat! Eat!
---
Last week I spent five beautiful days in Madrid. The first part of the trip I spent with my Spanish based girlfriend – Emi – while the second part of the trip was entirely dedicated to the surprise bachelorette party for my other girlfriend – Mayo – and an extremely vibrant hen crowd :) Even if you may think you'll get a sneak peak into the bachelorette weekend, think twice! I won't disclose any details, as I feel it's something that should stay between us hens :) However, I will focus on Madrid, on the best restaurants I've been to and on delicious food.
Madrid bursts with breath-taking architecture, chatty plazas, endless shopping streets and fiery Latin traffic frenzy. But more than that, Madrid is the best host for dining and going out. The city is pulsing with tapas bars, terraces, cafeterias, restaurants… you name it! To keep up with the food cravings, Spaniards have nicely integrated an additional light meal between their lunch and dinner, called 'merienda'. It usually consists of fruits and yogurt, pastry, cookies and/or small sandwiches.
I guess having a merienda is a good decision, considering Spaniards start their dinners at around 9.30-10pm. For most of us this would be a very late dinner, however this is the common dining time in Spain. Not to mention that one night I even managed starting to eat at 12 at night. That's usually out of the question when I'm in Amsterdam. In addition, I chose to discard my healthy eating habits during my days in Madrid and just indulge into the goodness the city had to offer. But enough about timings and customs and let me share my favorite dinner places to eat local food in Madrid:
This is where I'm wrapping it up. Now I feel I'm leaving you on good hands for dining and 'cocktailing' on your next trip to Madrid. If you have additional places you'd like to add to the list, don't hesitate to do so! And I will know what to explore next time I'm going to Madrid!
Feeling hungry,
Manu