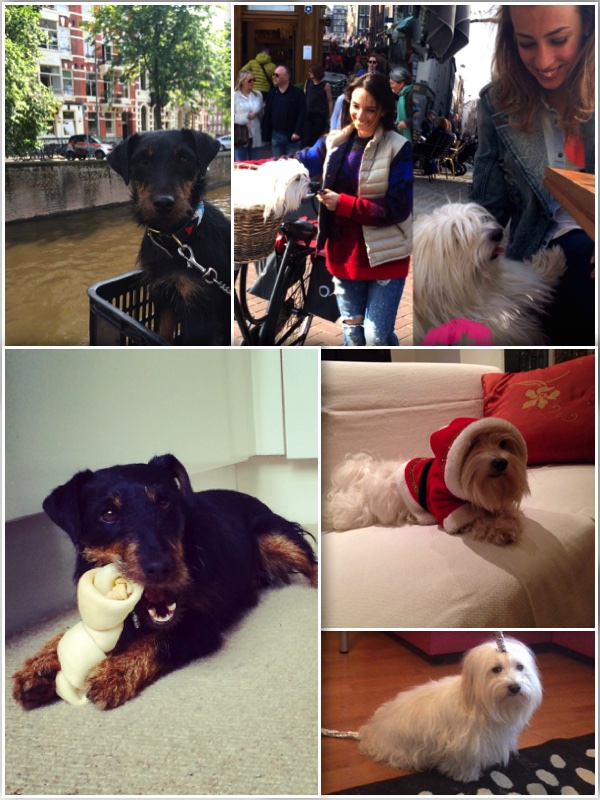 Why having a dog improves your life?  
---
Growing up I was never what you'd call an animal lover. I liked animals and pets in general, I found some nicer than others, but I've never asked my parents to get me a pet, nor did I give any other indication I wanted one. The day came when, still not having given any indication to anybody that I wanted a pet, I received Franka – my dog – as a present from Mr. Fox's dad ;)
Franka is a German Hunting Terrier, highly active and very loving. According to my friend, who blogs for RasingSpot.com, the latter is not a surprising characteristic for a dog, as I've grown to realize that dogs in general are very loving and make amazing companions. What did surprise me is acknowledging I've grown to become a better person in some aspects due to having had Franka for almost 5 years now. Thus, I decided to write down why I feel having a dog can improve your life:
You become more responsible – as you may have expected, an additional member to the family comes with a set of responsibilities also. Even if most of us are running away from additional responsibilities, this is one who's going to give you immense satisfaction. Just keep on reading…
Nurtures the act of giving and receiving love and I honestly feel it makes you a more loving and caring person;
Makes you more active, thus happier – as you will have to walk the dog at least 2 times a day, you will become more active yourself. This will only generate a higher level of endorphins and make you happier – proven facts!!
You become better at time management and set a routine for yourself – regardless if it has to do with managing the supply of food, toys, etc. or with the hours you decide to walk your dog, it's going to require better planning and time management and following a routine. Even if most of us loath the 'routine' word, having a routine is very good, as it allows you to focus on important aspects of your life – I will expand on the importance of having a routine in one of the future article.
You have more fun with your friends & family – dogs are lovely around friends and family members, as they are like an extension of your family. You know what they say: "the more, the merrier"!
You always have your buddy with you – capable of unconditional love, dogs make exceptional companions, who're very loving and loyal. In addition, dogs make your coming home even more happy. The feeling of having your dog greet you (and sometimes getting overly excited jumping on you) is great!
Let me know if you agree with the above and if you want to add other things, please go ahead and do so. Also, if you haven't yet considered having a dog, I hope this article inspires you to get one.
To sum up this article, I will present you Poker too – the dog of Presi and Chara, which secretly pretends to be a unicorn, makes use of the services of a hair stylist and has an impressive wardrobe. I would like to add as a point that it's awesome walking dogs with friends but in this case it isn't, it's actually highly risky. As the proper hunting dog that she is, Franka is under the impression that Poker is some sort of oversized rabbit that she needs to slay ;) Presi and I tried to arrange a play date but things escalated quickly. That's why the separate photos with the two suspects ;)
The dog lover,
Manu