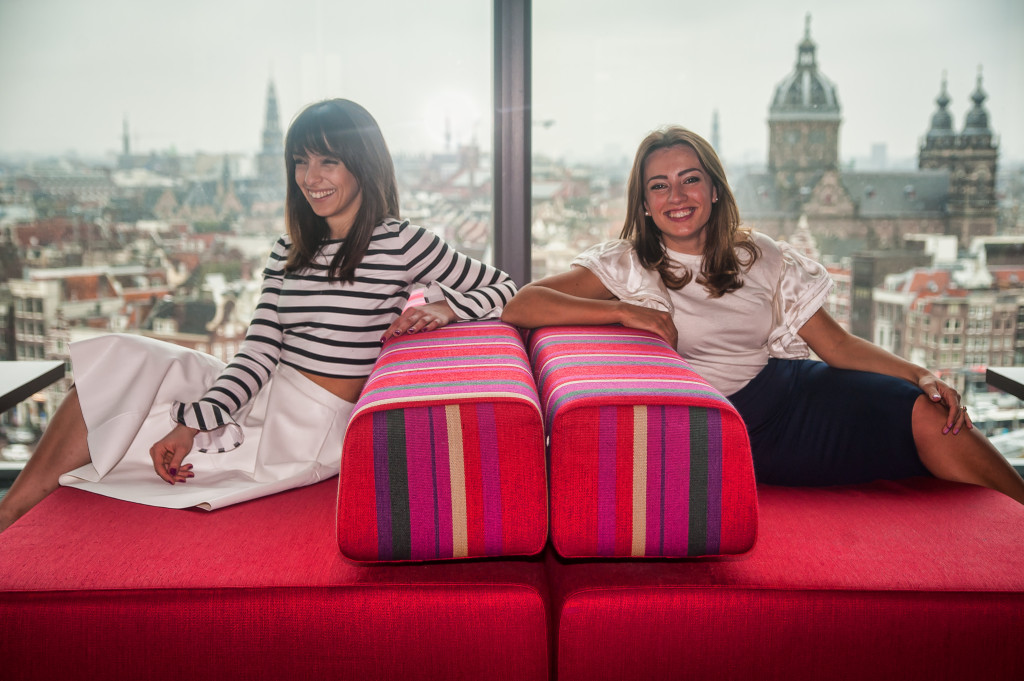 Photoshootin' around
---
Keeping this post short but visual
A few weeks ago we had a blast during our first bloggy photoshoot :) Introducing Manuela, one-piece excellent half German, half Brazilian photographer. Manuela and Manu met each other at a New Year's Eve party, last December. We met all together and shared a few things about each others' projects and aspirations, life in the Netherlands and perks of being an expat. We clicked, one thing led to another and here we are, putting up some giggly photos as the new head image of About Beautiful.
Speaking solely for myself, this was a completely new experience. I might have interrupted the shoot a few times bursting into laughter instead of standing still and batting eyelashes. :))  I also must admit that being pampered like that is quite nice, would not mind at all to do it again soon.
We owe many thanks, first of all to Manuela for the effort she put in and the great company :) Have a look at her awesome portfolio on manuelahugophotography.com. Also, we need to mention that the Double Tree by Hilton Sky Lounge team was more than welcoming and supportive. It's one wonderful place for a nice lunch but even more for a few cocktails in the evening – this is our personal recommendation, you'll get to see an amazing view of the whole of Amsterdam.