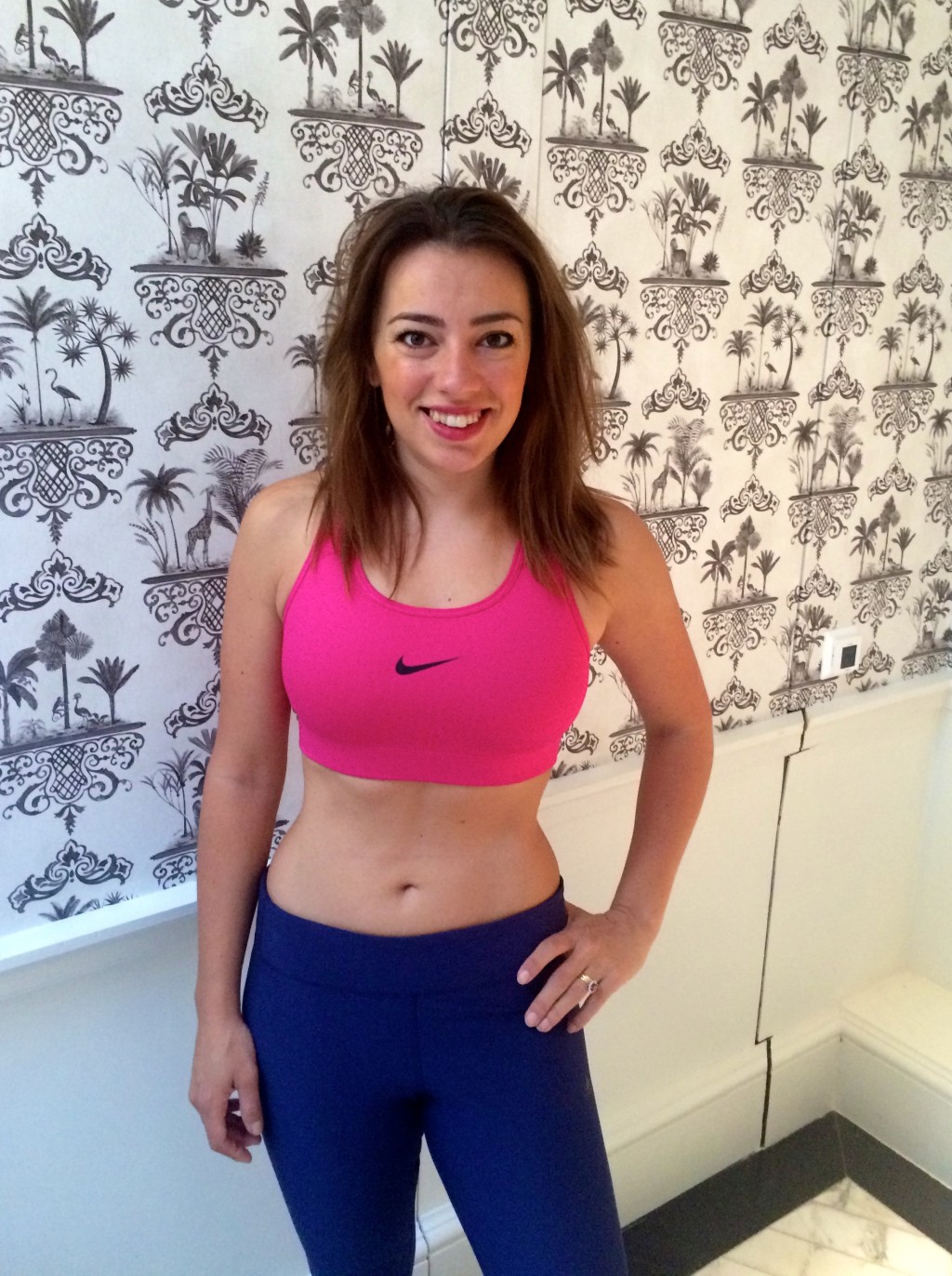 Halfway Update – 646 – 6 months for a six-pack
---
As you may already know by now, one of my targets this year is to get a six-pack. To remind you, I'll just quote from the 646 – 6 months for a six-pack article, I've posted at the beginning of the year. "One of my main goals for 2015 is to get those perfectly shaped, nicely toned abs. I've set the goal for July 1st this year, exactly 6 months after starting the New Year. I figured the ratio seems reasonable: one pack per month :))"
Now that I'm halfway, I thought to give you an update on how things are coming along, what exercise routine I'm currently following and what changes I've made to it.
This was my weekly exercise routine at the beginning of January:
Tennis: 1 x week
Cross fit and weight lifting: 2 x week training
Home abs exercises: 2 x week on the days I do not do any of the above – I follow a routine of 10 abs exercises that take a bit under 30 minutes
Yoga: Some weeks, I might switch one of the home abs exercises with a Hot Flow yoga
Rest – I plan to organize the weeks making sure I rest 2 out of 7 days
My current exercise routine:
Tennis: 1 x week training at Frans Otten Stadium
Cross fit and weight lifting: 2 x week training with Rick at Vondelgym
FocusT25: 3 x week on the days I do not do any of the above
Rest – Sundays
What changed and why?
Focus T25 took over the home abs exercises… Why? I realized that the same routine of home abs exercises became boring after a while and did not challenge me at all. Because of this, I was never feeling in the mood for them anymore. Around one month after Presi published The Home Gym Chronicle, I decided to start with her suggested Focus T25 and guess what? I love it! ;) I think it's both fun and challenging and I do my morning 25 minutes routine every Wednesdays, Thursdays and Saturdays.I will give this updated weekly exercise routine another month and I will see what the results are. If all is well, I'll gladly continue until my deadline on July 1st! Boy, it's getting closer and closer! 
I pay more attention to my diet… and I'm following Presi's suggestion to have carbs mostly during the morning, when I need energy to start the day and to decrease carbs over lunch and try to avoid them during dinner time. Meantime, the opposite is recommended for proteins, they would need to increase in percentage over the day. More about it in Quick Look Inside Today's Lunchbox.
After 3 months, I see improvements in my abs: the waistline is much smaller, creating a V shape at the sides and the ab muscles are starting to show definition… I uploaded below a zoomed in picture of my abs 3 months ago and a zoomed in picture of my abs this morning… tell me what you think! …And what are your suggestions for the next 3 months? I'd appreciate them greatly!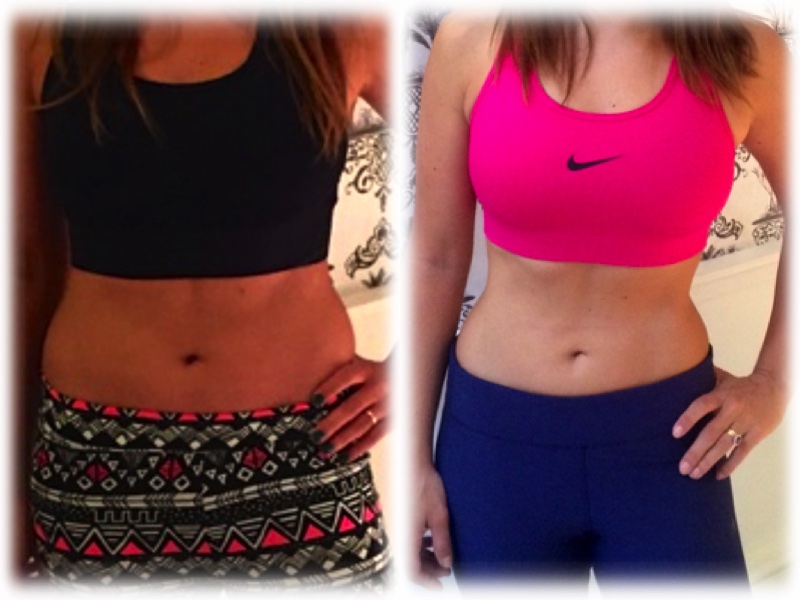 Yours truly, the six-packer in the making,
Manu