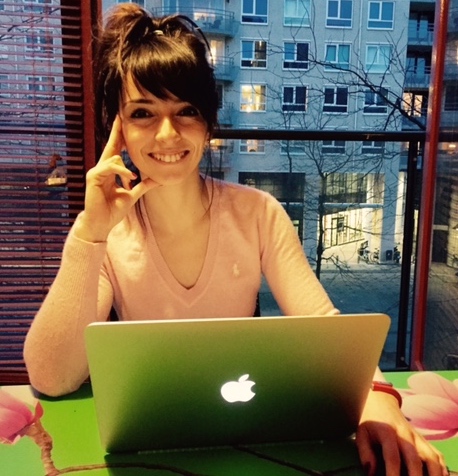 Got a business idea? Great! But what next?
---
As my MITx course – Entrepreneurship 101 (Who is your customer?) – is coming to an end, I felt it's a must to share with you what I have learned. Apart from the very valuable knowledge, what I am after mostly is making you think of acting on your ideas, going for it instead of only analyzing 'what if'
I am constantly hearing great business ideas left and right. This post is aiming to help you switch from 'preparing/researching' to 'doing'. That is, I feel, the biggest and hardest step to make. Hoping also to trigger your interest, I have taken the challenge of compressing the course's knowledge in 5 high-level steps. If you feel "time" is what you lack, and thus executing these steps will be an impossible task for you, I would refer you to contact business plan writers UK. They collectively have over 100 years of combined business planning experience, and also as their rates are quite reasonable, it won't bear any form of a burden to your finances.
Before we list the steps, note down the 2 ultimate rules of starting your own business. First of all, you need to identify a paying customer. The customer can be the person that will also use your product, it can be another business or a third party that makes the financial decision of buying your product. Secondly, you need to work on your startup from the customer's point of view – see your own product through the customer's lens. And once you've succesfully launched your product, and the company has made a name for itself in the market, you might have to make use of resources like field service management which is basically included in  a bulk of tech that'd help you in your business-ly endeavours. What does value mean for him/her?
Market Segmentation & Primary Customer Research (first brainstorm, then refine)
Once your idea is somewhat shaped, you need to think of who you will be selling it to. Put up a list with all the industries where your product/service could be sold. Think of the characteristics, pros and cons of each. You begin by adding any kind of crazy ideas, list any opportunity you might see. Narrow down to 6-12 market segments tops. Refine these segments by analyzing how their characteristics would match your business – competition,market size, benefits your product would bring, etc. Primary customer research involves talking to people that belong to the chosen segments – your prospect customers.
Your idea should be solving a particular problem for them, covering an unmet need. The goal of your discussion is to get a clear understanding of their challenges – ask all the questions that would help you solve their problem. Make sure you are not in 'sales' but in 'inquiry' mode.
Selecting Your Beachhead Market
Choose only one market to pursue out of your 6-12 finalists. Look after the best match for your idea. Once you have chosen your target audience, deselect all the others and make sure you don't lose focus during your business development.
Shaping Your End User Profile
After selecting your beachhead market, try to be even more specific by describing your end users – those that will ultimately be using your application/service. Make a profile that includes – demographics details (age, sex, location), occupation, personal description(what devices do they use? what hobbies do they have?)
Calculating your TAM – Total Addressable Market
Your TAM refers to the number of euros/dollars you would make per year out of selling your product/service = number of end users (in your beachhead market) * average revenue per end user per year; make sure your TAM is somewhere between 5 million and 20 million. Below 5 million you are looking at a not very sustainable business(usually the actual revenue is lower than your calculation). If you are looking at more than 1 billion you might want to refine your target market more in order to stay realistic.
Finding your Persona
A Persona is the best and most refined interpretation of an end user. You need to assign it a name and get a full profile ready as it will guide your business and team moving forward. You should pick a photo and describe the persona's aspirations and interests, hobbies, social and emotional factors. The persona is iterated along the way, while your business receives feedback from the market.
* The course is based on the very valuable lessons of Bill Aulet – managing director of the MIT Center of Entrepreneurship. Together with @ErdinB, he has offered us great materials, tips on avoiding time and effort consuming entrepreneurial mistakes, very cool startup examples and a clear strategy to materializing our business ideas. If this is something you want to look into further, check out Bill's book – Disciplined Entrepreneurship.  If you ask me, the best way to learn entrepreneurship is probably through trial and error but you definitely have a completely different starting point when reading Bill's work. 
This is quite a brief overview of steps that you can make as an aspiring entrepreneur.  For my own future endeavors, I am expecting a healthy number of iterations before reaching a satisfactory state. But I guess that's the whole fun of it. See this post as a starting point and let's discuss on top of it, I am always up for a good business debate
 Looking forward to your comments and emails at info@about-beautiful.com. One thing left to say: make a move and keep your focus!
Soon-to-be entrepreneur,
Presi