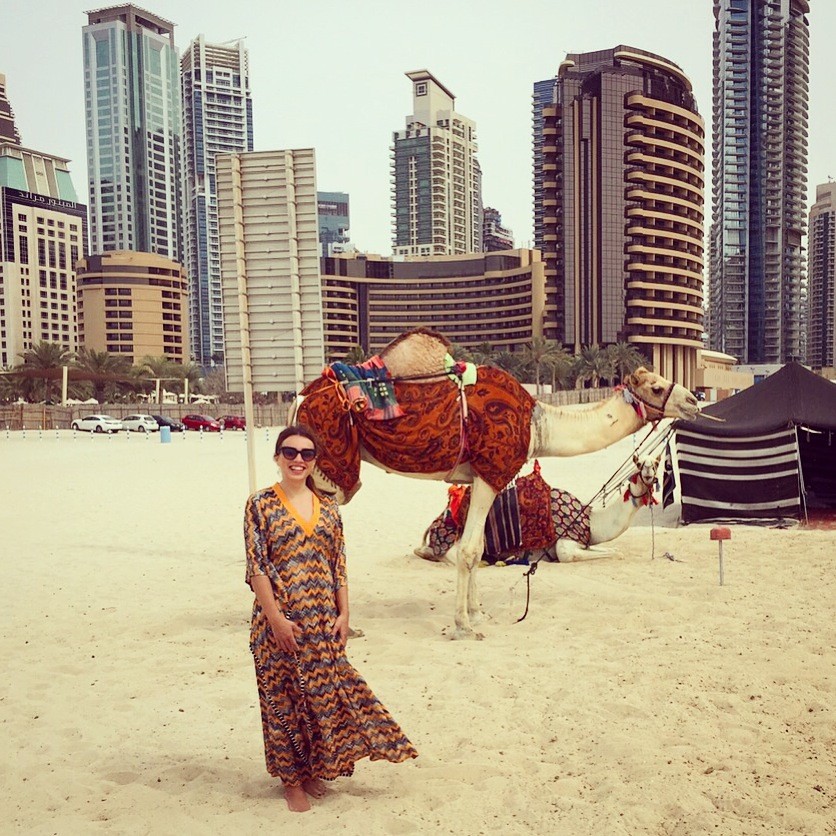 7 things that totally surprised me about Dubai
---
A couple of days ago I returned from Dubai. It was a trip I had suggestively called a "workation", an ideal blend of working and vacation
… In the end, I can't think of anything better than working outdoors, enjoying the lovely weather, and exploring the surroundings during the free time.
United Arab Emirates is the first Arab country I was about to visit, thus I was very curious to see what Dubai had to offer. I have quite a handful of friends who've been to Dubai and I was sure that there must be more going on than meets the 'Facebook timeline photos' eye: Burj Al Arab, palm trees, dessert, great looking food, camels etc. 
 …Even if, as you might have noticed by now, I couldn't help myself and followed the camel trend too 
Even if I couldn't explore the city during the day as much as I would have liked, I did take advantage of evening times and the weekend. And, oh my, how amazing this city is… Thus, I've put together a list of things I found truly amazing and surprising about Dubai:
The city feels like the New York of Middle East (especially in what the buildings are concerned), but with a twist of opulence  Yes, Emirate people love opulence… they don't just make things for the sake of making them (buildings, malls, fountains, fashion accessories, fabrics etc.)… Everything has a twist of grandeur to it that I have not yet met before.
The population feels quite segmented and, even if there seems to be a mutual understanding among the Emirati, the expatriates and their cultures, you can't help but feel that the Emirati have a sense of superiority.
Women are generally very beautiful and happy and have a strong culture of spending time with girlfriends. You'd find lots of women walking in groups. Also, the burka is not applicable to all women: it varies on the way they were raised, their families, the men they married etc.
People (including tourists) are overall considerate with choosing appropriate outfits, especially when in public spaces (covered shoulders, covered knees, avoid cropped tops and cleavages) – except when in clubs and nightlife venues where women dress a bit more revealing.
The taxes are very low, the number of investors keeps on growing, thus the economy is booming. You can tell that by the amount of construction going on – you'll always find a few construction sites when looking around.
Criminality rate is very low, making Dubai a very safe place.
The main attractions, such as the Atlantis, the Palms, the Burj Al Arab etc. are indeed amazing, however my favorite was Burj Khalifa – the tallest building in the world – that looks impressive. Also, enjoying the fountain celebration in front of it is breathtaking.
In conclusion, these are my highlights of Dubai. If you have also visited it, feel free to add your own. If you want to visit and want to know more about it, you can always drop me a line. To end the article, I will leave you in the company of the beautiful fountain celebration by Burj Khalifa.
Enjoy/ استمتع,
Manu