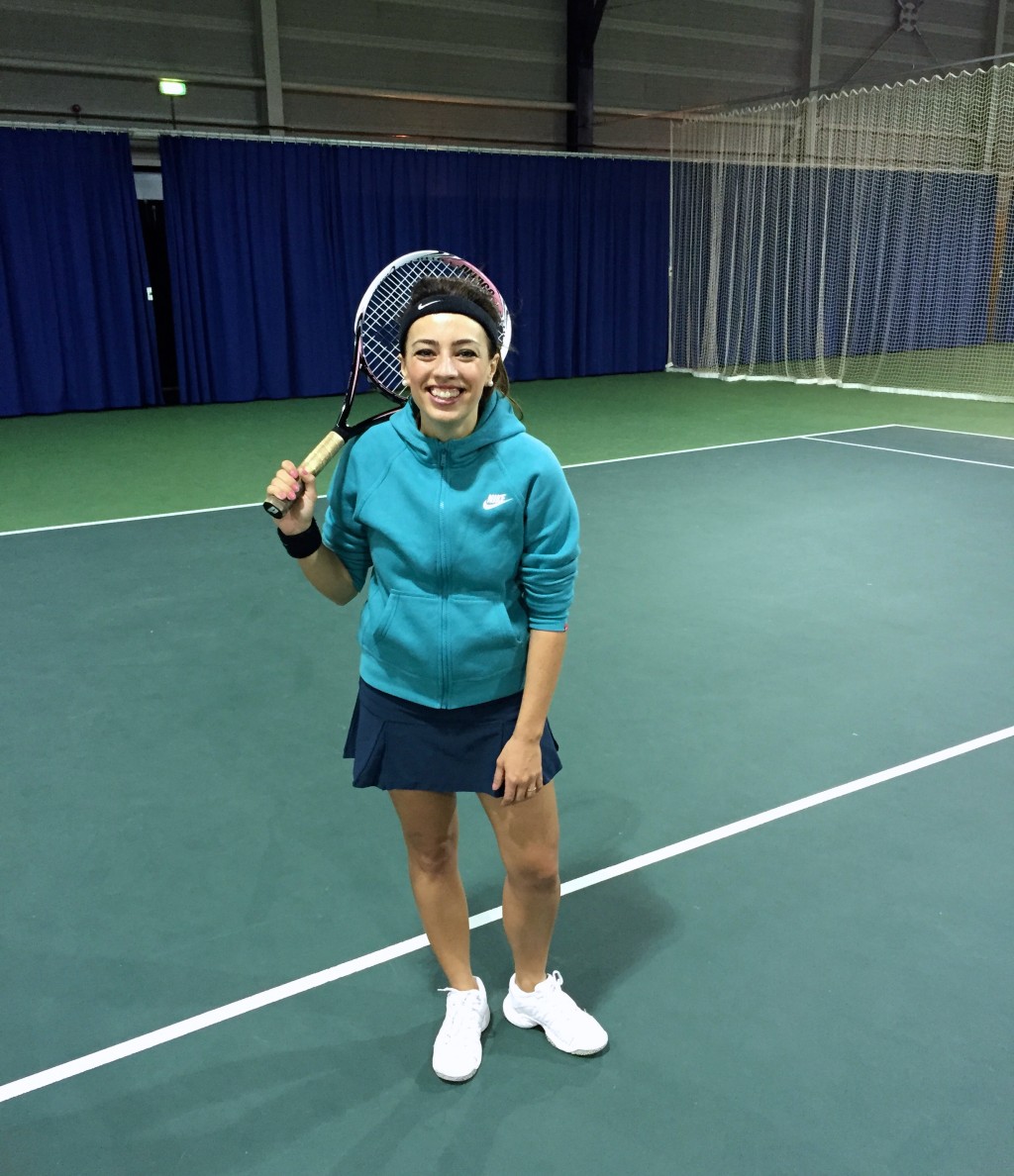 Tennis – The reason I love my Mondays
---
Every now and then I stumble upon one person or another telling me they dislike Mondays… I'm sure you know some people too 
 It has become a common mass movement – hating Mondays… And don't you get your Facebook wall crowded with friends' posts on Monday sadness, despair and reluctance? I do!! But I have a solution for you to start enjoying those Mondays!
I feel that, if you squeeze in an activity you like in your busy Monday schedule, you'll definitely have a reason to be looking forward to upcoming Mondays. May it be a dancing lesson, an evening gym training, a running boot camp, a photography course…you name it! Anything that makes you feel excited and thrilled at the thought of it. I chose tennis! For 2 years, each Monday I'm playing tennis at Frans Otten Stadium Amsterdam. Then, instead of creeping out that the working week is starting and weekend has finished, I always have something enjoyable to look forward to each Monday.
On April 22nd 2013 I had my first tennis lesson. And no, I'm not some kind of a mastermind remembering dates for everything I do… even if I wish I were. It just happens to be my best friend's birthday
 Starting tennis lessons was the best decision I could have taken. While enticed by the stories of a girlfriend who was following the lessons, I decided it was high time I started too. I've never regretted since.
So, except for the fact that it spices up Mondays, what's it about tennis that makes people love it so much?
Our body becomes really agile… Tennis is all about quick movements, quick stops and quick reactions. Thus, a regular weekly routine of playing tennis will most probably give you some amazing toning results… and don't forget about those super shaped leg muscles!
You're happier once you've played your share of tennis: may it be some frantically released endorphins or your overall enthusiasm of having exercised… call it what you wanna call it: Tennis makes you happier!
You become more disciplined because you always aim to improve yourself and to be in control of your pace. This takes discipline!
It is the perfect activity to make new friends: always proud of my partners in tennis 'crime'… Hint, hint, Babs, Sabrina & Ingemar!!
Improves the ability to accelerate: I might not be the best runner in the world, but I could definitely compete for the best sprinter! 
Better eye-body coordination and better reactions in general: Tennis is all about keeping an eye on the ball and reacting promptly to it.
Keeps you running for that #646 challenge – 6 months for a six-pack 
Look, I could go on and on about why tennis is awesome… However, the bottom line is: 1. You begin looking at tennis as a sport for you to get serious about
 and if you do, I'm always up for a new tennis challenge… so, go ahead and pick a court! 2. You cease disliking Mondays and schedule some early morning, lunchtime or late evening activity that you enjoy and have a reason to look forward to.
To conclude I will share with the world my female tennis loves: Halep and S. Williams.
Acing,
Manu