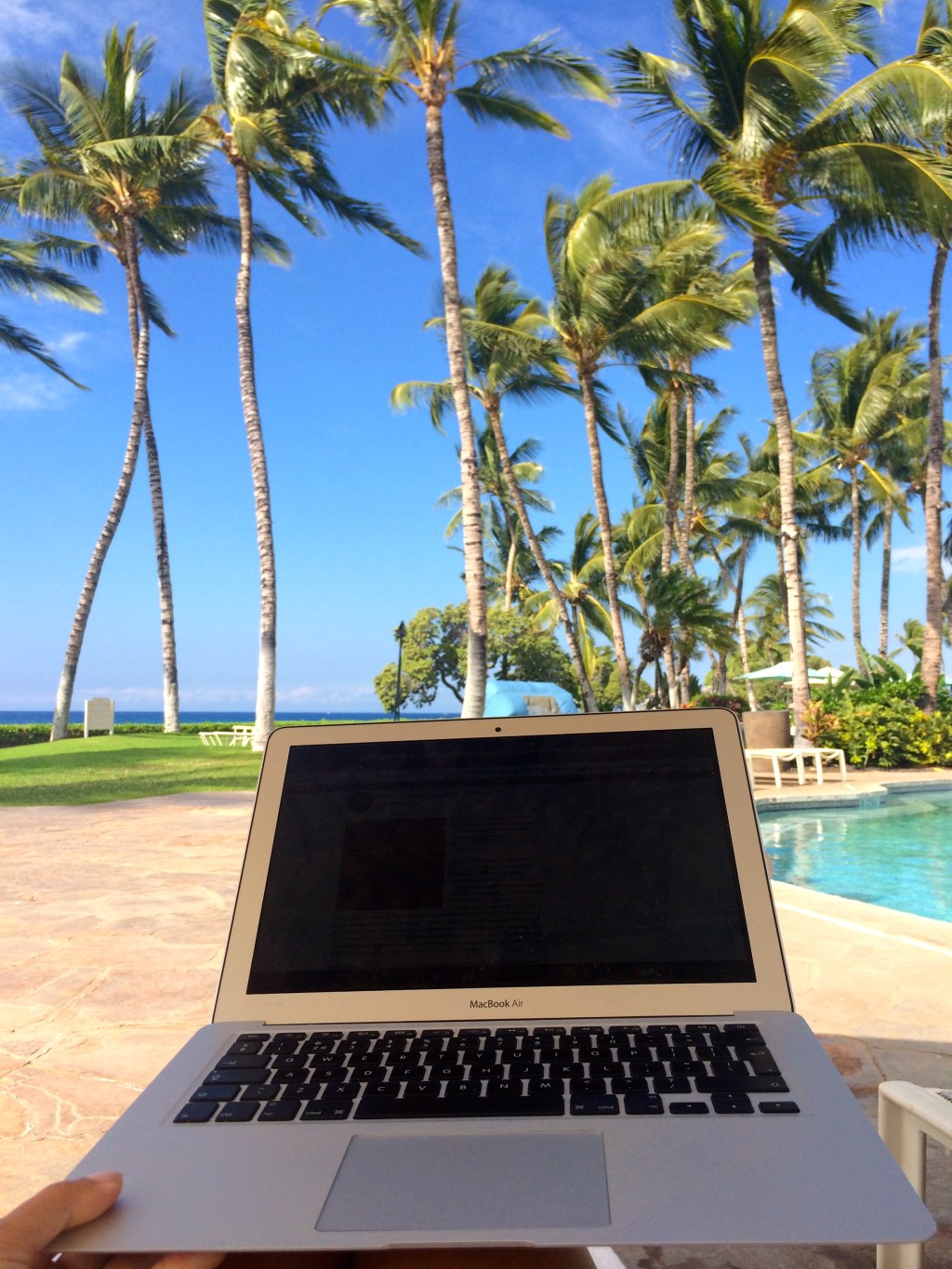 Online Work + Steady Income = Freedom
---
The people that know me well by now will also know that for the last couple of years I haven't had an office job. This happens despite the fact that my work meets all the criteria to be an office job, except one major aspect… location!
Living the digital nomad life started with one major decision: I quit my job! And no, it wasn't because the job was less than great in its general lines, but because there was no way for me to grow or learn something new. I needed to be challenged! Within 3 months, I had done my research on online work, had decided that I was interested to take upon roles in the marketing and online branding areas (with an interest in project management) and, before I knew it, I was already applying for my first job on an online work platform – Elance… call it fate, call it beginner's luck… but I got the job. I would be working for an Indonesian app developer, putting together their PR strategy and implementation to expand in Europe…
During the first year, I had offered my online consultancy services to clients from UK, the Netherlands, USA, Indonesia, Russia, France, Singapore… you name it. Also, the industries I covered were diverse and ranged from fast-moving consumer goods and retail to IT and product development. It was a learning curve and I was enjoying the ride.
For one year now, I also started with a role of online consultant of a major outsourcing initiative for a Fortune 100 Corporation. My daily activities comprise of project management, recruitment management, project & schedule management, and freelancer vs. stakeholder communications. It's been, by far, the most exciting work I've ever done and the most challenging one as well.
After two years of online work, I feel these are the top advantages that it can bring:
You can work from wherever you are, as long as there's an internet connection 
You learn about many different markets, and most importantly, about different cultures, as you deal with people from countries around the world;
You become very flexible, adaptable and versatile;
You are in charge of your agenda and can plan your appointments accordingly;
You can increase your quotation if the difficulty of the project is higher;
You don't need to be in the same office all day every day and can always explore new places where you want to work – take for example my picture in this article 
As you might imagine, there is a lot of hard work, a lot of planning and managing simultaneously different projects and their deadlines. Also, online work can be slightly more difficult as you do not have the comfort of seeing your client or your colleague in front of you and you have to rely solely on online communication to make things happen. Regardless, I feel that the benefits of online work greatly outnumber the few downsizes.
If you want to know more about how you can start your online work adventure, I'd be happy to share the details… meanwhile, don't forget to stay tuned to our updates and subscribe to our newsletter! 
Your digital nomad,
Manu