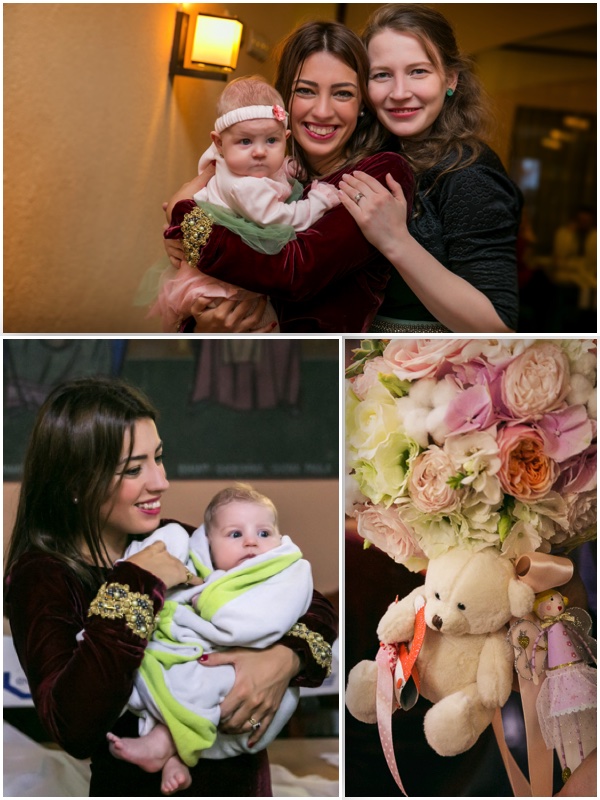 5 perks of being a godmother
---
It's decided: This is my favorite blog post! Because I wrote the intro after I had finished the article, I decided that no other article brought about as much joy and fulfillment as this one and I will start by sharing this with you. This article is about a special moment in life, about… godmothering.
My goddaughter, Caterina, was born last year on October 19th. Only a few weeks before the baby girl was born, her mom and my lifetime friend – Lore – had asked me to be her godmother. I was touched by the parents' decision and, before I knew it, I was searching everything about being a good godmother. The contemporary role of it involves taking an interest in the child's upbringing and personal development. Also, it has to do with taking care of the child should anything happen to the parents. Even if I hadn't actively thought about children until then, after filtering all the information and acknowledging my overjoyed feelings about it, I was sure I wanted to say 'Yes' to their proposal.
Needless to say, it wasn't long until I started going wild shopping for baby clothes and accessories… I'll tell you one thing: There's a whole world to discover out there
 And I almost felt I'd have wanted to buy myself the same things, if only they had them in my size 
As Christian Orthodox, it is common to baptize a child and the baptism marks the moment the child becomes a Christian as well. Caterina looked lovely on her christening day and everything went smoothly. She is a very happy baby and hardly ever cries, which makes everything even prettier. I was thrilled holding her in my arms and playing with her. Having grown up with her mom, I couldn't help but thinking of how Caterina would grow up, develop and look like. It's like rewinding memories of her mom and imagining how Caterina might be at 7 starting school, at 14 going to high-school, at 23 graduating from university, getting married and so on… It's going to be a great ride, that's for sure, and I am happy to be there by her side throughout it all.
To summarize my feelings about becoming a godmother, I put together a list of 5 perks of being a godmother. Some of them are strictly related to the christening of the baby. Feel free to add you own and to let me know what you think about them:
You feel that the family gets larger and this is a very beautiful completion of a very special relationship
During the baptism, both you and your goddaughter are the center of attention and feel like the stars of the christening 
It's like having a baby only that it doesn't come in a combi-deal with all the responsibilities 
For the baptism, the godmother decides on the outfit (at least in the Christian Orthodox religion), therefore you have a big saying in the godchild's style
You feel like you entered a new stage of your life, when the girlfriends you grew up with become a source of inspiration and you see how life changes, how we continue to grow and start new beginnings. You therefore feel as an integrated part of it and share the joy of your common evolution.
Thinking of Caterina,
The godmother