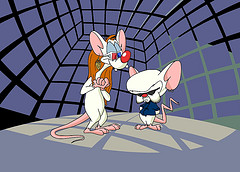 My type of manifesto – Preparing for world domination
---
One thing is clear for Manu and Presi's About Beautiful – we have many things to learn, audiences to reach and loads of content to share. On that journey of self-improvement, we tend to look at success stories of hot blogs, learn from their experiences and try to apply them further. Often you get to see the author's suggestions gathered in an inspiring manifesto, shared with readers free-of-charge, out of desire to give something back.
I had a look at the writings of Chris Guillebeau and found a huge source of all sorts of awesome content – be it entrepreneurship, personal-development or travel-related. I also ran into one of his manifestos – World Domination. The title made me think of these guys first. On a better look, I found meaningful steps for breaking loose from an average living style, a call to action and a necessary push. 
Some facts:
Manifesto =

 

a written statement that describes the policies, goals, and opinions of a person or group [M.W]

available for free

available in PDF format right here

short and reader-friendly (29 pages)

non-commercial

demands you to think for yourself

good collection of success examples
The manifesto focuses on those of us that fear routine and want to get ahead of the status quo. It might come across as too blunt for those who are not particularly interested in thinking big and challenging themselves. The test and filtration of readers is done through the "11 ways of being remarkably average".  Even though quite rough, I found this section utterly delightful 
Another critical point consists of two baseline questions – you get encouraged to write them down for yourself on the nearest piece of paper, think them through:
What do you really want to get out of life?
What can you offer the world that no one else can?
The manifesto talks about not seeing personal goals and helping others as opposite actions – true satisfaction comes, ultimately, when we decide to focus our lives outwardly. Why wouldn't we be able to do both things at the same time?
It might not make much sense now but considering that it's a very quick read, it will be worth the time investment. On top of that, Chris's expectations are set quite low on the number of readers that get to the end of it, so it's all good :) No hard feelings 
 On my end, I wanted to start the week with a bit of valuable content. I chose this piece as it reflects principles I encourage, actions worth pursuing. Looking forward to your thoughts on it. I'm always up for a little debate :)
Manifesting,
Presi