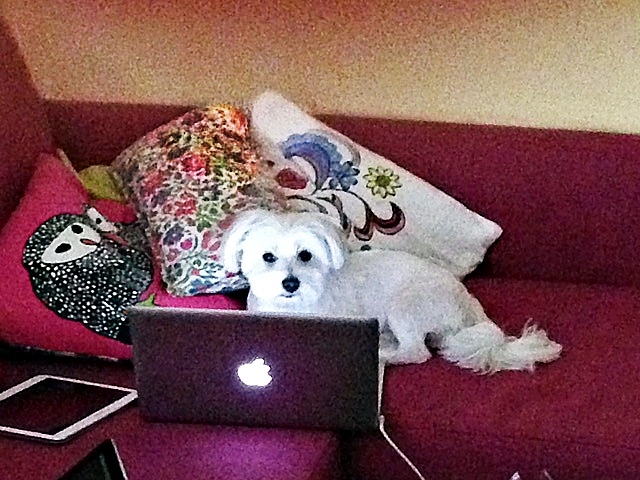 January's goody bag
---
It's been a very exciting last week – school has started :D Wait, what? Well, OK, online school. One strong point for Presi's 2015 to do list is finding some "big plus" type of courses to gather for a sound professional portfolio. Then came the perfect suggestion: Amazon AWS and EDX have joined forces to bring worldwide online students two great entrepreneurship modules with a great catch at the end :)
Let me run you through this quickly… Buckle up …
Most of you might know Amazon – leading worldwide e-commerce giant, sweet pack of data and algorithms guiding our day-to-day shopping necessities. That is the core business at least. On top of that, Amazon became a little bit of everything – from hardware manufacturing, to book publishing, delivery services (by drone sometimes), IT services provider and much more. I will stop at the latter and mention Amazon Web Services (AWS): a key element in the goodies bag that came with my entrepreneurship course :D
We need to take the current state of worldwide economy as a given, and it is a "semantic" one. In short, whether you run a small startup or call the shots in a multinational corporation, the starting point for new business is mostly the same. The size of a company is becoming less critical with regards to your chances to join the industry game. You no longer need to have a monstrous infrastructure – you now have the cloud, you no longer need to have armies of sales people – you have social media, capital comes from investors and ventures – you basically need to act on your idea and act smart. You have more options than you might think.
Coming back to AWS – they give us access to incredible computational power from their never-ending cloud. They will guide you, help you choose the best type of services to get your business going or reinvent it, in order to keep up with the current state of the technological era. I won't be looking much at their prices scheme, because, guess what … completing the entrepreneurship course will provide 1000$ in AWS credits to use for the next 2 years :D The little geek within me is hyped up to the roof!
The handshake to this deal is made by EDX – top platform for online learning, bringing those who are interested a chance to learn from prestigious universities such as  MIT, Harvard, Berkeley and the like. It's a great initiative for each of us to access actual campus courses at top-tier universities worldwide – I will briefly mention that you can wear your pajamas while at it . Have a look and let me also know if you find other cool stuff :)
I had in mind a post about learning, in a context of great online initiatives, so there you have it :) There's a huge variety of topics out there and an impressive team of professionals that manage to cater  the needs of massive audiences. Definitely worth enjoying.
Geeky-Presi