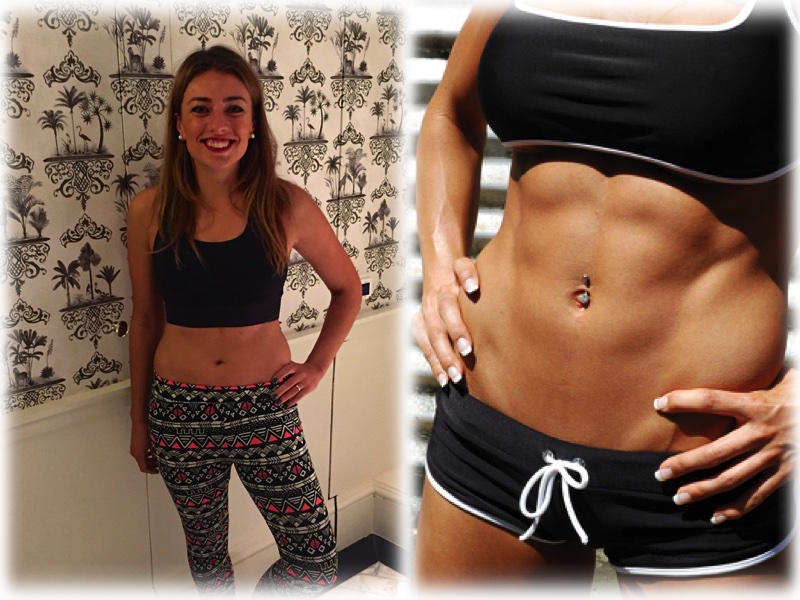 646 – 6 months for a six-pack
---
Yeah, you've got it right! One of my main goals for 2015 is to get those perfectly shaped, nicely toned abs. I've set the goal for July 1st this year, exactly 6 months after starting the New Year. I figured the ratio seems reasonable: one pack per month :)) So, let me explain how things stand: I work out (yes, I'm sexy and I know it!! :)) but somehow, regardless of how much I work out and how disciplined I am with my diet (except my cheat munchies here and there), I've never got to having those killer abs, those nicely shaped, amazingly toned six pack.
It might not strike you as surprising, but I am one of those women checking out other men and women when on holidays by the beach. And believe me I don't do it to get inspired by the amount of tan, but by the 'amount' of packs :))
Picture this: I've always been pretty active and I love sports and physical exercise. As a child I did fencing – en garde!!! – and ballet. For the last 2 and a half years I've taken sports more seriously. I started exercising twice a week, very rigorously training with Ash – who's been amazing getting me in shape – doing crossfit and weight lifting some massive kilos, while having tons of fun. After a year of training together Ash left to Brazil and more recently to Canada to pursue his career there. I resumed my cross fit and weight lifting with Rick from VondelFysio and we're currently training at Vondelgym Amsterdam. Since April 2013, I play tennis once a week at Frans Otten Stadium.
My weekly exercise routine looks like this:
Tennis: 1 x week
Cross fit and weight lifting: 2 x week training
Home ab exercises: 2 x week on the days I do not do any of the above – I follow a routine of 10 abs exercises that take a bit under 30 minutes
Yoga: Some weeks, I might switch one of the home ab exercises with a Hot Flow at Absolute Yoga
Rest – I plan to organise the weeks making sure I rest 2 out of 7 days
The future's bright, that's for sure and it has 6 written all over it :)) I will keep you posted on the progress via About Beautiful and my Instagram account (#aboutbeautiful #646). I plan to update you with my training exercises, my eating habits and my progress. In case any of you get inspired to start this journey with me, please let me know, as I'd love us to share tips & tricks! I'm in the learning curve myself. Also, if you have any suggestions or success stories, don't hesitate to share them with me!
Yours truly, the six-packer in the making,

Manu