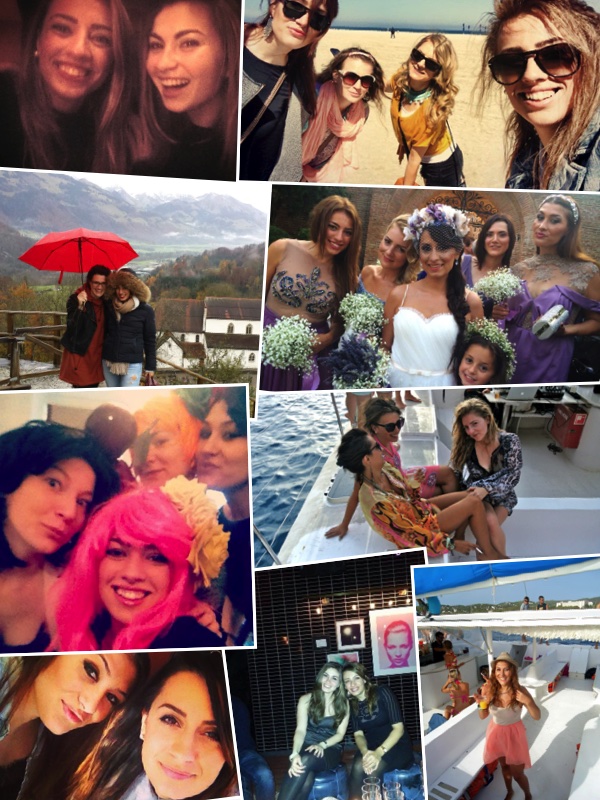 6 reasons why it's great to have friends all over the world
---
Once upon a time – let's just call it 6 years ago for the sake of accuracy :)) – my girlfriends and I – a generous group of 6 – were happily living in Bucharest, just wrapping up our last year of Bachelors.
It wasn't long until some of us were sharing news about getting accepted at Universities abroad, bragging about scholarships and slowly realizing we'd be scattered in different parts of Europe and the US: Barcelona, Oslo, Athens, Bucharest, Amsterdam, and New York. We had mixed feeling about it: from the excitement of exploring something new to the blues of knowing it will be a challenge to all get together again.
Even so, some time after the Masters was completed, locations changed again: Athens became Brussels – due to work relocation – and Oslo became Lausanne – in pursuit of a PhD.
Of course, along the years, we all made new friends who have also changed countries because of work, studies or their love lives, thus creating an extended web of friends pretty much everywhere. And, it only gets better because somehow they end up meeting each other. Picture this: we are friends and you go to Bali for holidays. I will be sharing you the contacts of two of my friends currently living there to reach out to in case you need some info or just to go out for a drink.
We're all inter-connected in some way or another. Do you want a proof? How many times did you ask people how they met? And how many times out of those times did you get some crazy answers like this: "We know each other through my friend from France who studied in London with his friend from India and moved to Italy and met this girl who later got married to his friend. We attended their wedding." Say that again?!
No wonder it's so many times we find ourselves saying: It's a small world!
Ideally we would be seeing some of our dearest friends more than we actually do. However, regardless of seeing each other not often enough, there are also goods in having your friends live in different countries. This is my list of 6 reasons why it's great to have your friends all over the world:
You value more the time you spent together and make the most out of it;
You experience a city and country through the eyes of your 'local' friend, which is always more interesting;
You get a bigger appetite for travelling and you'd be making plans to see a few of your friends each year;
If your friends are in different time zones, you'll always have someone awake to call or reach out to at any given time;
You get more inspired from the experience of friends living in different countries than you would if you were all living in the same place;
There's never a dull moment – lifestyles, personal routine, cultural contexts can be so different that it can only add spice to your friendship.
How do you experience it? Let me know and, in case you have other reasons to add to the list, please be my guest!
Missing the girlfriends,
Manu