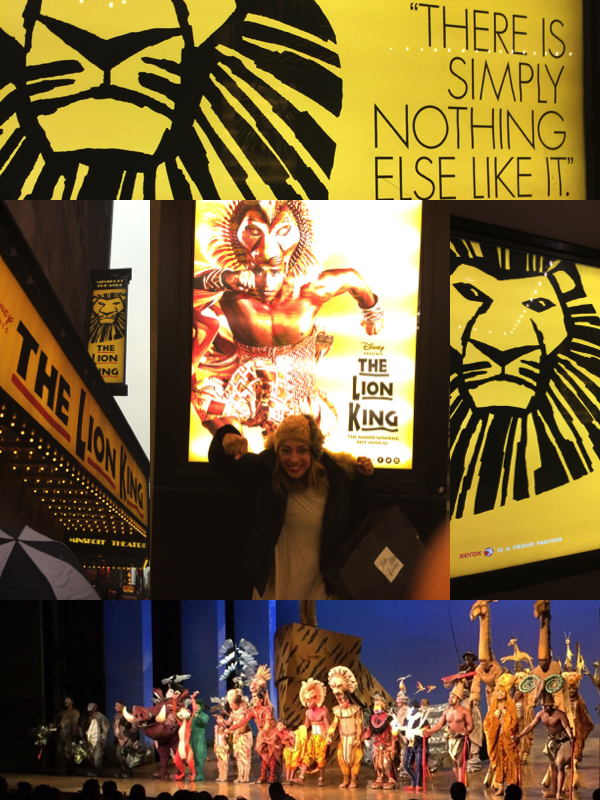 Christmas is all about "Hakuna Matata"
---
Considering it's the 2nd day of Christmas, both Presi and I hope everyone had a merry one, altogether with loved ones.
I feel Christmas is a moment of love, a moment of sharing, but even more, it's a time when we are more prone to remember childhood things we used to do. And if we don't remember them, then for sure our parents do. And to top that, they will make it a bit (or a bit more) embarrassing, as they'll share it with everyone at the table, regardless of the fact that some might have heard the same story for a few Christmases already.
One of those recurring stories my parents share around Christmas time is of a particular Christmas habit that debuted when I was around 4 years old, while I was eagerly waiting for Santa Claus. Around that time, my parents and I were living in an apartment. But this didn't seem to me like an 'inviting' situation for Santa Claus, as I very well knew by then that Santa would be coming down the chimney. Therefore, since we were chimneyless, I urged my parents to have us sleep with the door not just unlocked but wide open, as otherwise I feared Santa might think we didn't want him to come in. My dad was always saying: "Don't worry, Manu. If you know you were a good girl, Santa will always come".
One time though, while having gone to sleep, I did hear the door close, startled, jumped out of bed and ran as fast as I could to see if I could still catch Santa… however, surprisingly it was my dad, letting me know he had just said bye-bye to Santa and courteously closed the door… but there's no need to worry because Santa had left some presents for me… Hurray!!!
I feel Christmas is a beautiful holiday in its own and there are countless activities and things that one can do around Christmas. My choice this year, thrilled about being in New York around Christmas time with some of my loved ones, and eager to do something that reminds me of childhood, was to go to The Lion King, a musical on Broadway based on the Disney film with the same name. Going through the busy holiday traffic and flooded New York shopping streets was pretty intense, but we made it just on time. As expected, considering the outstanding reviews, the show was amazing. What fascinated me most was the mastery of how the directors managed, through the superb costumes and stage set-ups to create the feel of a natural environment of animals: from lions to hyenas, gazelles, and warthogs, dodo birds and wildebeests, among the very few. The costumes and acting were so great, that, while being carried away by the storyline, I even forgot they were human beings. I usually stay away from the word perfect and rarely ever use it, but I can say that for me, the Lion King was a perfect show and it came at a perfect time – on Christmas Eve. The Broadway musical made me recall memories of watching Disney movies in general and the thrill of being a child and waiting for the next Disney movie to come out. I highly recommend the Lion King musical, especially around holiday time.
I conclude that, even if my dad is not a Disney character (yet!) ;) he does share the enthusiastic approach of Timon and Pumbaa of "No worries", or as they nicely put it: Hakuna Matata! For me, this Christmas was about going back to my childhood years and my Hakuna Matata roots!
"Hakuna Matata! What a wonderful phrase
Hakuna Matata! Ain't no passing craze
It means no worries for the rest of your days
It's our problem-free philosophy
Hakuna Matata!"
And that's not all. You guys might wanna check the fun these actors are having while travelling and get inspired on how amazing the actual show can be:
Your Christmassy spirited,
Manu